Christina Grimmie: A star on the rise cut down by gunman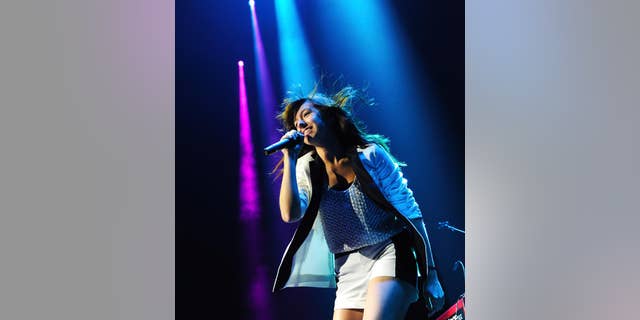 NEWYou can now listen to Fox News articles!
NEW YORK – Hours after she died, Christina Grimmie's face still beamed from an online video inviting everyone to be there for her concert Friday night.
Minutes after that Orlando, Florida, performance, she was shot as she signed autographs. She died Saturday morning.
The 22-year-old Grimmie was widely known from her appearances on "The Voice" two years ago. But she was already a show-biz veteran and YouTube star.
She posted her first video on YouTube at 15, at the urging of a friend who thought she was better than the artists already online.
In 2011, Entertainment Weekly crowned her "the veritable queen of YouTube musicians."
In February, Grimmie released a new EP and she recently expressed her dream of touring with Justin Bieber.
She said: "I have so much stuff coming up."