Christina Aguilera Fights Back Against Critics Who Question Her Relevance in Pop Music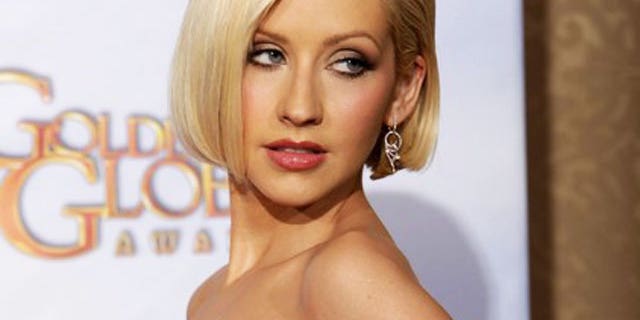 NEWYou can now listen to Fox News articles!
LOS ANGELES – Christina Aguilera seems to have the perfect recipe for success: a powerhouse voice, killer good looks and a sexy new studio album out in the coming weeks.
But despite her seemingly flawless formula for success, many industry insiders are questioning whether or not she still has what it takes to really make a mark when her new album "Bionic" is released on June 8.
Back in 1999 her self-titled album topped the Billboard charts, a few years later "Stripped" peaked at number two and, in 2006, "Back to Basics" debuted at number one. But, the new lead single from the forthcoming album "Not Myself Tonight" debuted on the Billboard at a disappointing #23 in its first week, and fell to number 49 for its second week.
In spite of the critics, the 29-year-old singer told Pop Tarts that she is thrilled to be releasing new music and is proud of her product.
"The record is a non-stop party," she told Tarts. "I don't think I've made such a fun, pop record since my first, with a lot more sophistication now. I got a little frightened with my very first record because I felt so stifled, it was so label driven so I shied away from doing straight pop for a while after that."
And what's a fun record without a racy video to accompany it? Aguilera didn't disappoint, releasing a video featuring a strong sexual theme involving scenes of bondage and racy behavior set in churches. But in her attempt to push the envelope, Aguilera instead ended up being compared to other successful female artists.
Based on the video for "Not Myself Tonight" alone, critics from an array of places including Entertainment Weekly and MTV, have already drawn comparisons between Aguilera's "jaw-dropping" music video to the work of artists like Lady Gaga, Beyonce and Madonna. In fact, Aguilera has had to staunchly defend herself numerous times from claims that she's become a carbon copy of Gaga.
"Christina is a great singer but needs to focus on great songs, great singing, and then she can go to town with whatever weirdness. But it's not the other way around," one very high-profile music industry executive told us. "Music is going through a strange process where everyone is trying to 'out do' each other. The one to beat now is Lady Gaga."
But despite Gaga being at the top of the charts, even she isn't making the money that singers and musicians were ten years ago.
"Aguilera, Lady Gaga and other artists like Adam Lambert can push the envelope as much as they want but I'm afraid the numbers won't change," said celebrity media expert, Kimberly Lansing. "The music business is worth half of what it was ten years ago because people don't want to pay for music when they can get it for free off the internet."
But regardless of the what sells and what doesn't, Aguilera says she makes music simply because she loves it.
"Of course you want to do things like support your family, but the music business is probably the last business you want to be in if you want to stay afloat," Aguilera said. "I do it because I love it and adore it and sometimes you can make more money in different outlets but I would never stop making music, ever."
Additional reporting by Deidre Behar.