Christina Aguilera adds more to her Shakira, Britney Spears, Cher impressions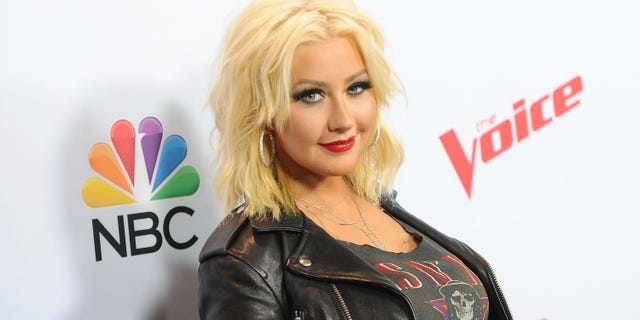 Christina Aguilera impressed Jimmy Fallon three months ago when she did spot-on musical impersonations of Shakira, Cher and Britney Spears on his show.
On Tuesday, the five-time Grammy Award winner took it a step further for a sketch on "The Voice's" season 8 finale, when she dressed up as those three divas and then added Miley Cyrus, Sia and Lady Gaga to her repertoire.
"This was so fun!" she tweeted after the show. "Fun tribute to those I love & admire. XoXtina."
All in good fun, Aguilera recreated Cyrus' famous look from her 2013 "We Can't Stop" music video as if she were auditioning for "The Voice's" first season.
"On my team we're going to learn how to twerk. We're going to learn to slap it up, flip it, rub it down. It's going to be a party in the USA, y'all," she said in an exaggerated southern accent.
As Sia, Aguilera donned the singer's trademark wig and was accompanied by a child dancer.
Aguilera then wore Spears' Catholic schoolgirl uniform from her 1998 "…Baby One More Time" music video: "Hey, y'all. Join Team Britney. It'll be super fun. Join team Britney, b**!"
For her impression of Lady Gaga, the "Beautiful" singer wore Gaga's red full-length get-up from the 2008 MTV Video Music Awards, before doing her impression of Shakira, a former judge in the show.
"Your voice is so mellifluous," Aguilera said in a Colombian accent for a short montage of Shakira. "Tambour is tantamount to the tone … that subjugation makes you very beguiling."
As for Cher, with whom she co-starred in the 2010 film "Burlesque," Aguilera wore the singer's look from the 1989 music video for "If I Could Turn Back Time."
"What does this button do?" she asked before pressing the red button on her chair and turning to face the camera. "Are you kidding me? I have an Oscar for God's sake! An Emmy! A Tony!"
Only Lady Gaga has commented to the impressions via social media.
Like us on Facebook
Follow us on Twitter & Instagram