Chris Pratt shares message of faith during acceptance speech at the MTV Movie and TV awards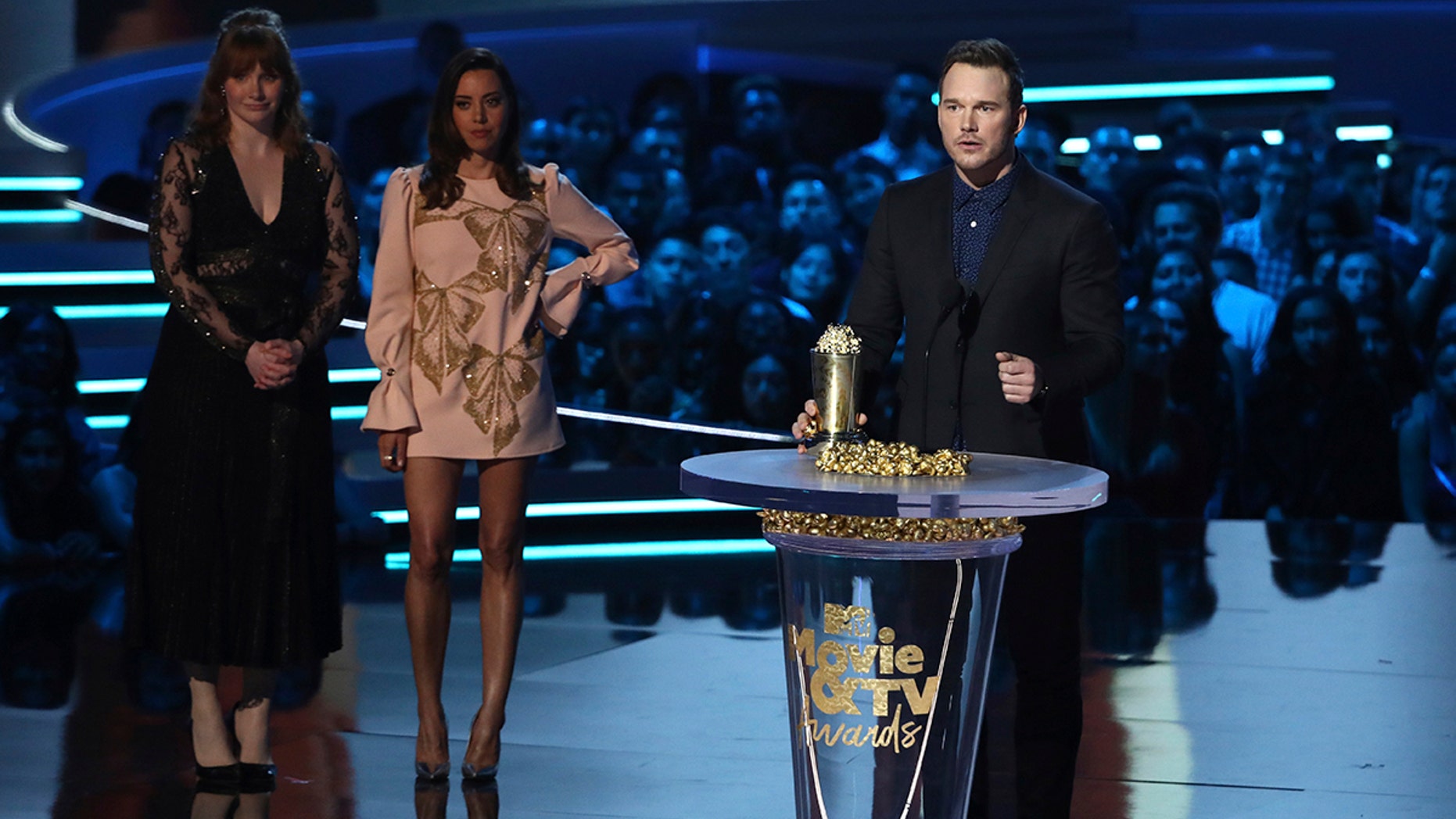 "Jurassic World: Fallen Kingdom" and "Parks and Recreation" star Chris Pratt was honored with the coveted Generation Award at the 2018 MTV Music and TV Awards. The star used his time on stage to share some advice with fans that included references to his faith.
Pratt, 38, took the stage where he humbly accepted the award and gave an impassioned speech that not only highlighted his belief in God, but interjected some of his trademark absurd humor.
The star briefly thanked family, friends and his son, Jack, before addressing the younger generation in a speech he called "Nine Rules from Chris Pratt." In it, the star mixed advice about how to be a good person with more humorous advice such as how to discreetly defecate at a party and how to properly feed a dog medicine.
Notably, three of the nine parts of the speech had to do with Pratt's faith.
"God is real. God loves, you, God wants the best for you," he said as the sixth installment in the list. "Believe that. I do."
"Learn to pray," Pratt continued in his eighth bullet on the list. "It's easy, and it's good for your soul."
The star finally concluded with a note about grace.
"Nobody is perfect. People are going to tell you you're perfect just the way you are - you're not. You're imperfect," he said. "You always will be. But, there is a powerful force that designed you that way. And if you're willing to accept that, you will have grace. And grace is a gift. And like the freedom that we enjoy in this country that grace was paid for with somebody else's blood. Don't forget it. Don't take it for granted," he said to applause from the crowd.
The star also commented on bullying to the younger audience at the show asking them "not to be a turd."
"Don't be a turd. If you're strong, be a protector, and if you're smart, be a humble influencer," he said in his third bullet. "Strength and intelligence can be weapons and do not wield them against the weak. That makes you a bully. Be bigger than that."