Chris Hardwick to return to AMC after sexual assault claims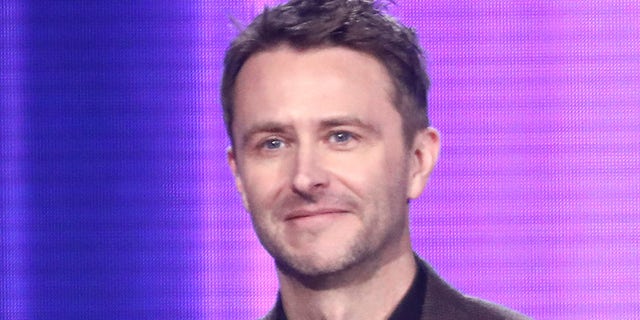 Chris Hardwick, the geek-culture aficionado and host of AMC's "Talking Dead" who faced sexual assault allegations from an ex-girlfriend, will return to the zombie-themed talk show following a "comprehensive assessment" by the network, it was reported Wednesday.
Chloe Dkystra, Hardwick's ex of three years, claimed in June that the talk show host sexually assaulted her, which Hardwick vehemently denied, stating that he "did my best to uplist and support her as a partner and companion in any way and at no time did I sexually assault her."
CHRIS HARDWICK SAYS 'AT NO TIME' DID HE SEXUALLY ASSAULT EX-GIRLFRIEND
Hardwick was subsequently pulled from his hosting gig at AMC and lost the opportunity to appear at San Diego's Comic-Con last weekend.
CHRIS HARDWICK'S EX JACINDA BARRETT POSTS LENGTHY DEFENSE AMID SEXUAL ABUSE ACCUSATIONS
"We take these matters very seriously and given the information available to us after a very careful review, including interviews with numerous individuals, we believe returning Chris to work is the appropriate step," the network said in a statement to Deadline.
Hardwick will reportedly return to air on Aug. 12 following the mid-season premiere of "Fear The Walking Dead."