Chris Brown Putting Off Rehab To Spend Thanksgiving With Family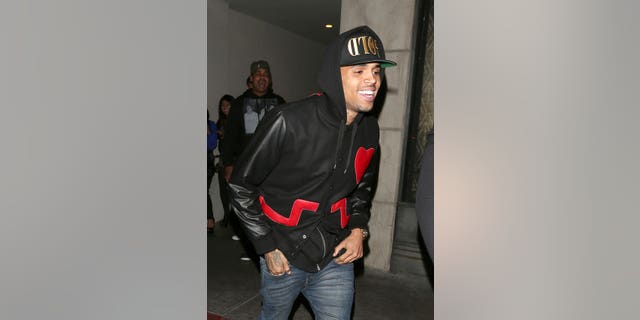 On November 20, Chris was sentenced to spend 90 days at a rehab facility for anger management. However, he doesn't plan on starting that until after Thanksgiving.
Chris Brown is leaning on girlfriend Karrueche Tran and his mother, Joyce Hawkins, during this tough time. After spending two weeks in a rehab facility, he was reportedly sent home for throwing a rock angrily at his mother's car. However, he wants to spend as much time with his loved ones as possible.
"He doesn't have to go right away to rehab but he'll have to commit
real soon," a source close to the "Fine China" singer said. "I know he wants to be home and spend thanksgiving with Karrueche and his family so we shall see."
Karrueche has been extremely supportive of Chris through it all. Even at court, they walked in hand in hand.
"Karrueche's dealing, and it's hard for her too, but she's sticking by his side," the source continued. "She doesn't like him when he's in pain and hurting. It's like he's trapped with nowhere to go. She wishes she could get inside his head and turn on a switch."
Chris Knows 'This Is Just The First Step' For him.
Chris got lucky at court that he just was sent to rehab and not to jail — but he doesn't look at it that way.
"He's not relieved because he knows the situation isn't over. He still has to go back to court. He knows he's got a long way to go and this is just the first step," said a source. "He's lost all of his belief in the system and even though he gets to go home, he knows they're still after him."
Click here for more from http://hollywoodlife.com/2013/11/22/chris-brown-putting-off-rehab-thanksgiving-plans-karrueche-tran-mom/