Chris Brown has 9-month-old baby ... with whom?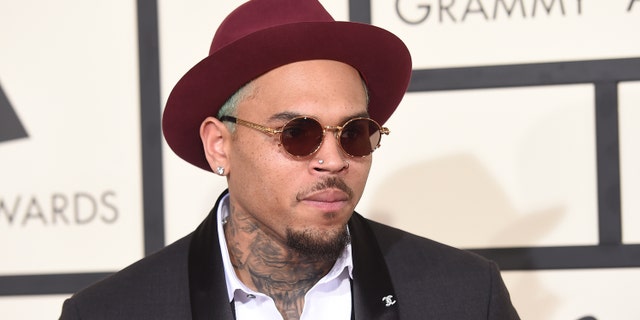 Chris Brown is a father of a nine-month-old baby with a model.
TMZ dropped the bombshell late Tuesday night and it has been grabbing headlines ever since.
Brown's baby mama has been identified as former Texas model Nia Gonzalez, although initially reports stated her name was Nia Riley.
According to several reports, Gonzalez, 31, and Brown, 25, have been friends for many years before they allegedly had a baby girl less than a year ago.
Sources connected to the two told TMZ that they are in very good terms; however there is no formal child support order in place.
Who is not happy or in good terms with it all is Brown's reported girlfriend Karrueche Tran, who seems to have ended her on-off relationship with the rapper after the baby news.
On Wednesday, she tweeted – and pretty much confirmed the reports: "Listen. One can only take so much. The best of luck to Chris and his family. No baby drama for me."
It also seems like Brown's baby mama and Tran knew each other (along with Tran's BFF singer/actress Christina Milian).
A photo surfaced on Wednesday showing Tran, who was Brown's girlfriend at the time, with her arm around Gonzalez at a Las Vegas party in May 2013. Milian was also in the photo, posted on TMZ.
According to HipHollywood, Gonzalez is part of Jas Prince's record label, Y.E.M.G. (Young Entrepreneurs Money Gang) and has appeared in Phill Wade's "Dreams of You" music video.
Soon after the news hit the web, a man allegedly claimed that Gonzalez had duped him into raising the 9-month-old together, Gossip Cop reported.
In a now deleted Instagram post, @Royalty_Yaye_Bah posted: "The Saddest Day of My Life This lil girl meant the worl To Me I been There Through Everything I was told This Was My child How Can This Be happening A Man Just Steps in and Take Over What I Built What I lived for I Dedicated My Whole Life To This Family Now Everything Is Gone..Y Did this happen To Me Now I lost My Lil Girl For Good?"
Brown has not commented on the reports.