Chita Rivera blasts performers who rely on lip-syncing: 'It's a pity'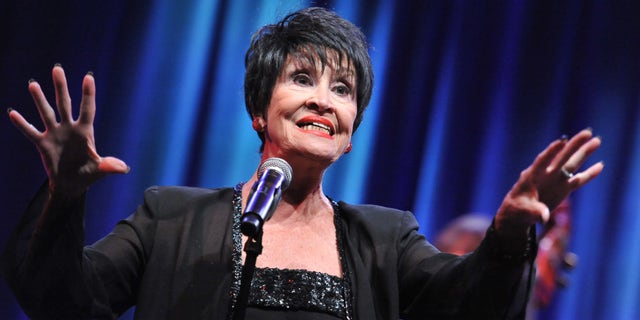 NEWYou can now listen to Fox News articles!
BEVERLY HILLS, Calif. (AP) – Musical theater great Chita Rivera has friendly advice for young stars who are unable to dance and sing at the same time: Learn how.
Rivera, at a TV critics' meeting Sunday to promote her upcoming PBS special, was asked what she thinks of those performers who say they have to rely on lip-syncing.
The 82-year-old, with a disdainful look fixed on her face, replied: "Couldn't you tell?"
Rivera, who won Tony Awards for "Kiss of the Spider Woman" and "The Rink," said she's still on stage because she was properly trained in breath control. She received her 10th Tony nomination earlier this year, for "The Visit."
"It's a pity, because they could be so much stronger because they're so gifted," she said, not calling out any junior performers by name.
The Broadway production of John Kander and Fred Ebb's "The Visit" had a brief run, but Rivera said the musical is bound for Beijing and Singapore and "there's talk about London." A cast album was completed and includes her co-star Roger Rees, who died in July after a brief illness.
"Chita Rivera: A Lot of Livin' to Do," an hour-long career retrospective, will air Nov. 6 as part of PBS' "Great Performances" showcase.
It includes interviews with Dick Van Dyke, Ben Vereen and other colleagues; archival performance footage, and newly filmed Broadway tunes that Rivera performs in concert, including "All That Jazz" and "A Boy Like That."
Rivera gave critics a taste of the program and her undimmed star power, sharing songs and anecdotes and charming the group. She was asked about a clip from the PBS tribute in which "The Visit" director John Doyle describes her as "naughty."
Asked to explain in what ways, a smiling Rivera replied: "Every way you can think."