China's first $100 million film pulled from cinemas amidst horrendous box office debut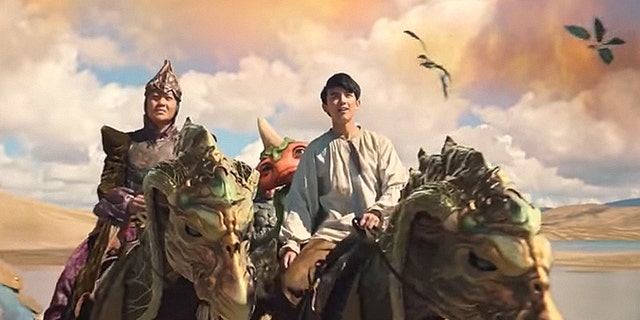 Despite the hype as China's most expensive production effort in history at $110 million to be exact, "Asura" was pulled from cinemas after only making a reported $7.1 million on opening weekend.
The film's official social media account released a statement that theaters would no longer screen the fantasy-epic late Sunday night. However, this may not be the last moviegoers will see of "Asura."
"This decision was made not only because of the bad box office. We plan to make some changes to the film and release it again," a representative from Zhenjian Film, the film's lead producer, told Chinese news site Sina.
Along with the Zhenjian studio, the film was produced by Ningxia Film Group and Chinese multi-billionaire Jack Ma's Alibaba Pictures.
Producers hoped "Asura" would launch a successful franchise in a similar mold of the "Painted Skin" fantasy-action film series, which Zhenjian Film Studio and Ningxia Film Group co-produced, The Hollywood Reporter revealed.
The production staff of prestigious Hollywood talent, including the Oscar-winning "Lord of The Rings" costume designer, Ngila Dickson, and "Deadpool" visual effects supervisor, Charlie Iturriaga, certainly indicated high ambitions.
"Asura" is an adaption of Buddhist mythology's heavenly realms starring 18-year-old Lei Wu, who takes on an adventure to save the threatened god of desire, Asura.
Noting the 1/10 reviews posted immediately after the release of "Asura" on popular Chinese ticketing website Maoyan, producers alleged the poor return was due to sabotaged online reviews in another social media post.
However, the unconvincing debut could also be due to the popularity of other films on the marquee last weekend, including the opening of "Hidden Man" and the prolonged success of comedy film "Dying to Survive," each of which earned $46.2 million and $69 million respectively, according to The Hollywood Reporter.