Child Labor Hearings Focused on Jon and Kate Gosselin Being Held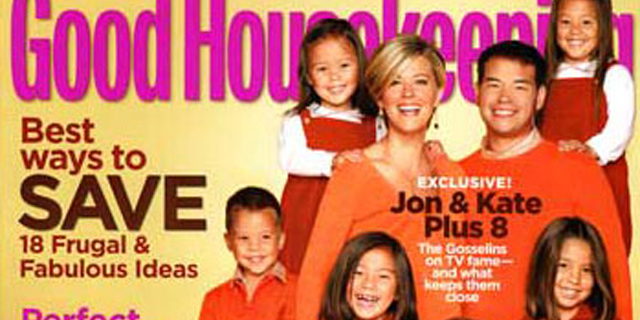 A Philadelphia-area politician will hold an exploratory hearing Wednesday into child labor laws and reality television, with a strong focus on reality stars Jon and Kate Gosselin and their eight children.
Philadelphia State Rep. Thomas Murt (R-Montgomery) will hold the hearing in Horsham, Pa.
Kate Gosselin's brother and sister-in-law Kevin and Jodi Kreider are among those testifying.
Last May, the Kreiders publicly accused Jon and Kate Gosselin of exploiting their eight children, who starred in reality TV show "Jon & Kate Plus 8."
Murt is investigating if Pennsylvania's child-labor laws need to be changed to make sure children's rights are protected on such programs.
Last May, the state of Pennsylvania opened an investigation into "Jon & Kate Plus 8" after a complaint was made about working conditions on the show.
At the time, cable channel TLC, who makes the reality TV program, said it was in compliance with state laws and was working closely with the state to provide information about how Jon and Kate Gosselin and their family were filmed.
The state did not release any findings from the investigation, but an official from the investigating agency was set to testify at Wednesday's hearing.
There were also reports last May that the couple's contract with TLC required the Gosselins to obtain any necessary work permits for their children.
In November 2009, Jon Gosselin's attorneys claimed TLC did not help the couple comply with state labor laws.
The legal battle between Jon Gosselin and TLC was settled after a court ruled in the cable channel's favor, and Jon Gosselin agreed to comply with his current contract.
The hearing will be in the same county where Jon and Kate Gosselin filed for divorce last year.
Pennsylvania state law permits children who are at least seven years old to work in the entertainment industry, as long as a permit is obtained and certain rules are followed. The law also allows performers younger than seven to have "temporary employment ... in the production of a motion picture."
For more go to MyFoxPhilly.com.