Cher slams Sarah Sanders' style: 'Stop dressing like a sister wife'
NEWYou can now listen to Fox News articles!
Legendary singer Cher has taken a swipe at Sarah Sanders' fashion.
On Monday, the singer took to Twitter to express her sentiments about Sander's style and shamed her for her everyday wear.
Cher's tweet read, "Would someone please tell Sarah Huckabee Sanders to stop dressing like a sister wife."
The singer illustrated her tweet with an image of two women in stereotypical clothing. In the photo the women also sport braids, plain lace-up shoes and high-neck dresses with long sleeves and puffy shoulders.
One Twitter user wasn't pleased with singer's fashion criticism and lashed back at the 71-year-old by sharing an image of Cher at the 2017 Billboard Awards, during which the singer performed in a barely-there diamond ensemble with a sheer and sequined bra and blond wig.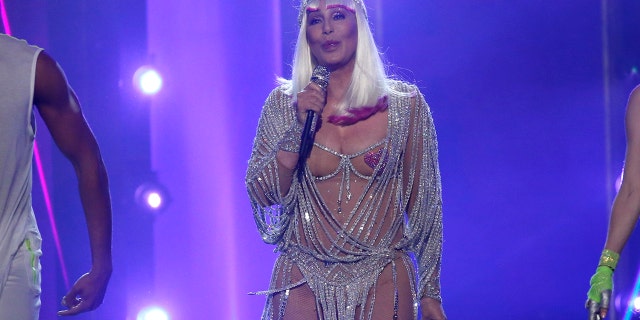 Cher wasted no time and quickly clapped back, "Could You Any WEAKER (be) I've had ppl say nasty things about me & my clothes for 53 yrs. Some days Lead, Some Days Feathers. Are you such Princess's that a stupid joke gets your knickers in a twist You dislike/Hate me,& I Don't care. Perhaps Walmart's Sells backbones."
Others were quick to chime in and criticize Cher for the jab.
This isn't the first time that Sander's style has been debated by the media. In August 2017, The New York Times described the press secretary's style as "relatable" and "very different image from her predecessor, who was ridiculed for his ill-fitting suits, frumpy ties and American flag pin discombobulation."
But other publications, such as Slate, referred to Sanders as a "brooding Busy Philipps type" and said the press secretary gave off vibes of "a patient parent or field hockey coach."