Charlie Sheen under criminal investigation by LAPD for alleged threat to ex girlfriend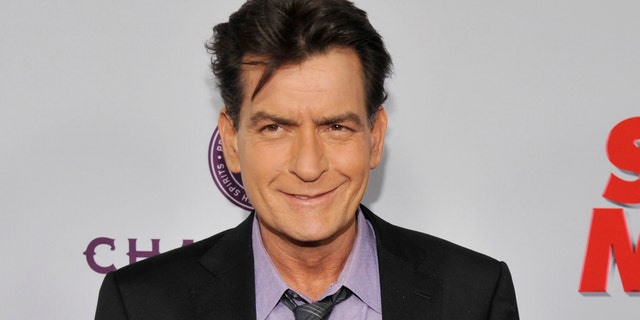 LOS ANGELES – Charlie Sheen is in hot water — or continues to be.
The 50-year-old actor is now the subject of a criminal investigation by the Los Angeles police department's elite stalking unit.
Officer Matthew Ludwig said Sheen is listed as a suspect in a felony threat investigation triggered by his ex-fiancee Scottine Ross. The investigation comes months after she sued Sheen for assault battery and intentional infliction of emotional distress.
While Ludwig declined to detail the allegations or identify the alleged victim, the celebrity tabloid site RadarOnline reported Wednesday that it had been served a subpoena from Los Angeles police for a 35-minute audio recording purportedly of Sheen that includes the actor threatening Ross. She performed in porn films under the name Brett Rossi and is suing Sheen for having sex with her without disclosing he is HIV positive.
"We believe the search warrant is illegal and violates federal and state law prohibiting the use of search warrants against media companies who are reporting news and information," Dylan Howard, editor in chief of The National Enquirer and editorial director of RadarOnline.com, wrote in a statement.
RadarOnline has not posted the audio, but has described it as being recorded by one of Sheen's former lovers. The website states the LAPD warrant wants the audio not only for evidence against Sheen, but because it might also yield information that would exonerate him.
There was no immediate comment from Sheen's lawyer or publicist.
Threat Management detectives investigate serious stalking and criminal threats cases, although often the celebrity, politician or other dignitary is the victim.
Ross sued Sheen in December for assault, battery and intentional infliction of emotional distress claims. Her lawsuit states she and Sheen had sex five times before the actor told her he was HIV positive, and that the actor repeatedly threatened to kill her during their relationship, which ended in 2014. She also accused Sheen of physical abuse, including kicking her on the ground during one incident.
Although Ross' lawsuit was filed in Los Angeles Superior Court, a judge has ruled that it is up to a private arbitrator to decide how it will be resolved.
The "Two and a Half Men" star publicly disclosed he was HIV positive on the "Today" show in November, but he said he disclosed his status to all his sexual partners. He also vowed during the appearance that he would not pay to settle any claims from sexual partners claiming he exposed them to the virus that causes AIDS.
Sheen recently requested that child support payments to his four young children with ex-wives Denise Richards and Brooke Mueller be reduced, citing changed financial circumstances.
Based on reporting by the Associated Press.