Charlie Sheen rants: Chuck Lorre is 'immature' and 'completely unevolved'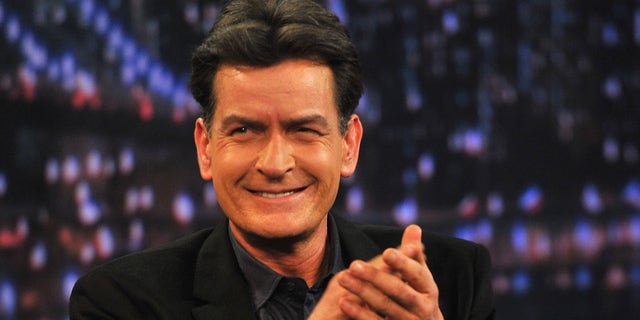 Charlie Sheen continued to fodder his feud with "Two and a Half Men" creator Chuck Lorre earlier this week.
The actor, who was famously fired from the long running show in 2011 for his erratic personal life and public ridicule of his bosses, was not happy how his character was reintroduced and then killed off again during last month's "Two and a Half Men" finale.
During a sidewalk chat with TMZ cameramen, Sheen lashed out at Lorre, saying bluntly: "I don't care if he lives or dies. It doesn't matter."
"To go that low and be that immature and that completely unevolved and that stupid – in my face, really?" Sheen said.
The 49-year-old actor then issued thinly-veiled threat at Lorre.
"You must feel safe," Sheen said addressing the camera. "I'm just saying, you must feel safe where you live."
This latest dust up in Sheen's public feud with Lorre comes from speculation on a possible cameo by the actor during the season finale last month.
At the end of the Feb. 19 episode, Lorre wrote in a title card: "For the record, he was offered a role."
He added that they wanted Sheen to return to "Men" and then a piano would fall on him.
"We thought it was funny," Lorre wrote in the card. "He didn't."
It seems Sheen still didn't find it funny, concluding his rant, "It's a free country, but it's a very smart country – Chuck. Run with that, brother. Run with that."