Celine Dion says cartoon movie 'Up' helped in explaining husband's death to their children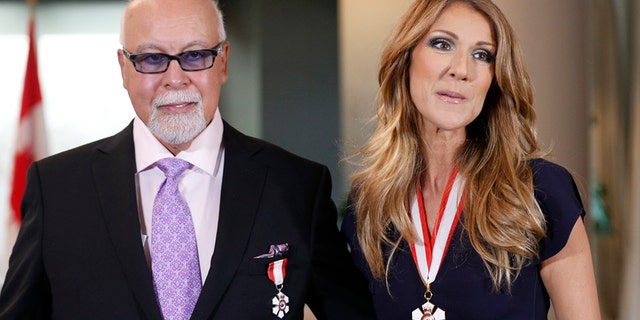 NEWYou can now listen to Fox News articles!
It's been a hard year for Celine Dion and her family.
The "My Heart Will Go On" singer opens up in a new Yahoo News sit-down with Katie Couric about the tragic toll cancer has had on her loved ones, losing her husband, Rene Angelil, and brother Daniel Dion, just days apart, and how she broke the news to her youngest children, 5-year-old twins Nelson and Eddy.
"I asked for some books for children to help me to how to guide them through this. Especially the twins, of course," the 48-year-old singer explains. "And it kind of, like, shook me up so much. It was not my way of wanting to talk to my children."
WATCH: Celine Dion & Rene Angelil's Romance Remembered: A Timeline
The way she ultimately reached her children was by referencing the Pixar film, "Up."
"'Up" my life," Dion reveals. "I said, 'What is the movie that Ellie died in?' And they said, 'Ellie died in the movie "Up," Mom.' I said, 'That's it. Ellie,' I said. 'Well, I want you to know listen to me.' I said, 'Papa is now with Ellie.'"