Celebrity long-term couples who never married
Hollywood has long been known for short-lived romances and messy breakups. But some celebrities beat the odds and stay together for the long haul — without ever tying the knot.
These are some of the celebrity couples who have managed to stay rock steady for years despite never exchanging wedding vows:
Kurt Russell and Goldie Hawn
Marriage doesn't seem to be the end goal for these two as the pair have been going strong since 1983. Though they never married, Russell and Hawn share a son together, Wyatt, and the "Snatched" actress actively shares her life with Russell on social media. It's a rarity in Hollywood to see any kind of relationship span more than three decades, and these actors have certainly stood the test of time.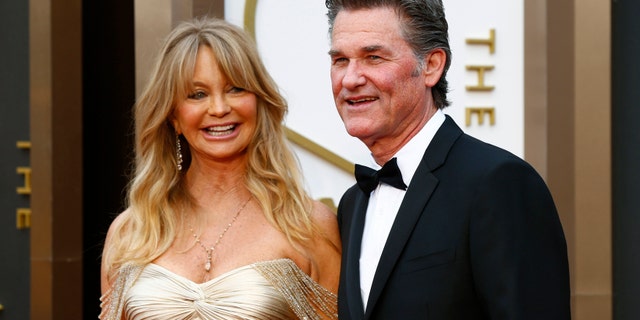 Oprah Winfrey and Stedman Graham
Much like Kurt Russell and Goldie Hawn, Winfrey and Graham have been together since the '80s. According to a report by Harper's Bazaar, the partners first met at a charity event in 1986, the same year "The Oprah Winfrey Show" debuted, and although they were engaged in 1992, the media mogul and Graham never met at the altar.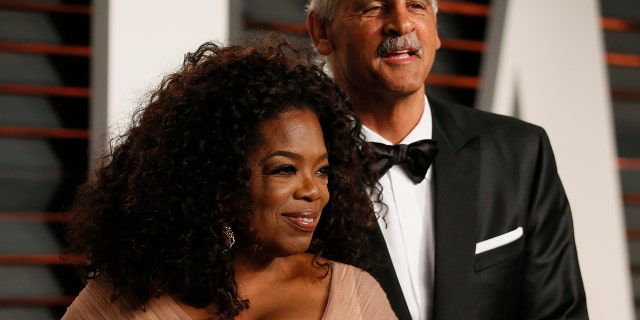 Ricky Gervais and Jane Fallon
Comedian Ricky Gervais and author Jane Fallon have been steady since 1984, and marriage is all but out of the question. In 2014, the "The Office" alum said on "The Tonight Show with David Letterman": "I don't think there's any point to us getting married. We don't want any more toasters, we never want our families to meet, that'd be terrible."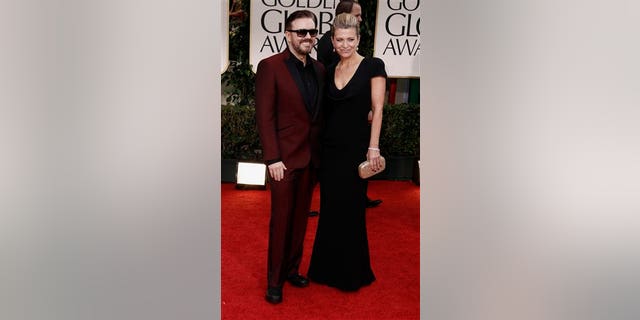 Gervais, an open atheist, added, "I just don't see the point. We share everything. I mean we are married, apart from in the eyes of God, which neither of us believe in. That's ridiculous, that law. I mean, how more married can we be?"
Ryan Gosling and Eva Mendes
The "La La Land" actor and the Cuban bombshell began dating in 2011, and despite never tying the knot, the couple are loving parents to daughters Esmeralda and Amada. Gosling and Mendes have managed to keep their relationship and family life incredibly cryptic, but the enigmatic pair jump at the chance to gush over each other and their children. In 2016, the "The Notebook" heartthrob told GQ, "Eva's the dream mother, and they're dream babies, and it's like a dream that I'm having right now."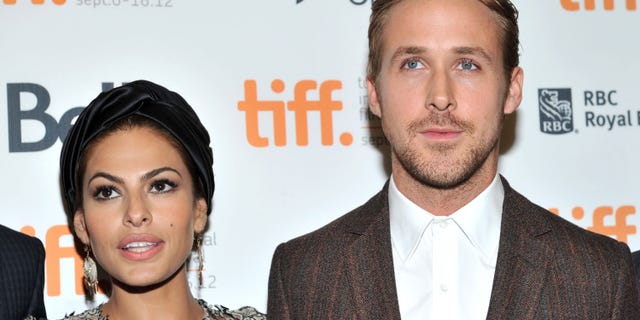 Bo Derek and John Corbett
Bo Derek and John Corbett have been together for years without ever walking down the aisle, but the couple insisted they don't need rings to prove their love is real. The "Sex and the City" star began dating Derek in 2002, and told Fox News in 2017 that faith has kept him grounded over the years.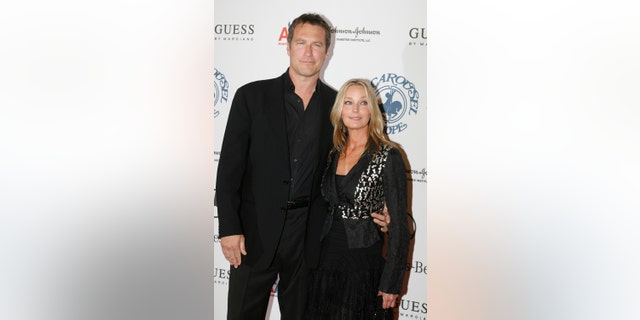 "I went to Catholic school for 12 years and I was an altar boy for about seven of those years," he explained. "I spent a lot of time behind the scenes in churches."
In the '80s, he dabbled in born-again Christianity before returning to his Catholic roots.
"I have a strong belief in God," he explained, adding he describes himself as a "gospel and brunch kind of guy."
"Nothing says I love you Jesus more than gospel music and mashed 'potaters.'"
Shakira and Gerard Pique
The Colombian pop superstar and the Spanish soccer star are still going strong, even though they've never gotten married. The couple, who met in 2010 at the World Cup in South Africa, managed to build a beautiful family over that time, and they share two sons, Milan and Sasha.