Celebrity Dudes With Most Unfortunate Swimsuits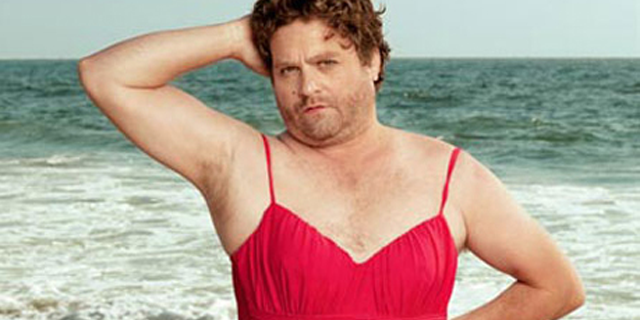 NEWYou can now listen to Fox News articles!
Just in time for Halloween, "Due Date" and "The Hangover" star Zach Galifianakis has dressed up in a red swimsuit for the current issue of Vanity Fair.
It's just as scary and hysterical as you'd expect from the man who has made his career by french kissing dogs and carrying a man purse.
SODAHEAD SLIDESHOW: See the top five scariest swimsuit moments.
The Vanity Fair photo spread shows Galifianakis doing his best come hither looks on a beach. He's like Deborah Kerr's twisted stand-in being kicked off the set of "From Here to Eternity."
He's also proof that some dudes need to keep the swimsuits at home.
Here then are our top five scary swimsuit moments.
Yeah, not everyone is graced with a set of six-pack abs. Still, certain tan lines should never be crossed -- not even for comedy.