'Celebrity Big Brother' blasted for promoting Angie Bowie's reaction to David Bowie's death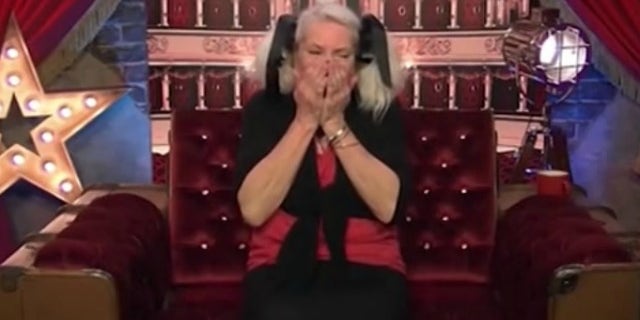 When "Celebrity Big Brother" contestant Angie Bowie heard the news that her ex-husband, David Bowie, had died, the 66-year-old former model was brought to tears -- and the emotional moment became the centerpiece of a teaser for the show's next episode.
Now, producers of the hit U.K. reality show are facing backlash from fans outraged that the show used footage of Angie's emotional breakdown as promotional material, with some calling the teaser "disgraceful."
WATCH: David Bowie's Ex-Wife, Angie, Remains on 'Big Brother' After Hearing of Singer's Death
"Really low and degrading from Channel 5 in broadcasting Angie Bowie's reaction to hearing her ex-husband's death," Twitter user Daniel Jenks posted on Monday.
"Really distasteful from Channel 5 regarding showing Angie Bowie's reaction to the sad news of her ex-husband. Unnecessary," wrote Twitter user Lily Hayes, echoing the sentiments of many other "Celebrity Big Brother" viewers.
PHOTOS: David Bowie Dead at 69: Remembering the Music Icon in Pics
"Celebrity Big Brother" responded to critics and defended its use of the footage, arguing that Angie "was told the tragic news about David Bowie off camera by her agent" and then chose to speak about the tragic news in the Diary Room.
Angie, who was married to David from 1970 to 1980, has already said that she plans to stick it out on the popular reality show. Her decision was announced by the show on Monday.
WATCH: David Bowie Dies at 69: Kanye West, Ricky Gervais, Travis Barker and Stars Share Touching Tributes
"The decision to remain in the house is entirely her choice, and she has been given the option to leave at any time if she changes her mind," a rep for "Celebrity Big Brother" said. "Appropriate support will be available to Angie at any time if needed."