CBS Chairman and CEO Les Moonves will be accused of "unwanted kissing and touching" in Ronan Farrow's latest #MeToo bombshell for The New Yorker, according to The Hollywood Reporter.
"Sources with knowledge of the article say it delves into the broader culture at CBS and will publish later today on the magazine's website," the entertainment outlet reported on Friday.
Farrow's account in The New Yorker reportedly includes allegations against Moonves, 68, detailing recent claims in addition to incidents that occurred "more than 20 years ago."
CBS told THR that "all allegations of personal misconduct are to be taken seriously" and issued the following statement: "The Independent Directors of CBS have committed to investigating claims that violate the Company's clear policies in that regard. Upon the conclusion of that investigation, which involves recently reported allegations that go back several decades, the Board will promptly review the findings and take appropriate action."
The company's stock took a dip following the publication of the Hollywood Reporter's story. Moonves' contract as CBS' CEO was extended in 2014 through 2019, after which he was slated to remain in an advisory role for an additional five years.
CBS did not immediately respond to Fox News' request for additional comment.
The New Yorker did not immediately respond to a request for comment and Farrow did not respond when asked by Fox News to confirm the report.
Farrow won a coveted Pulitzer Prize and helped spark the #MeToo movement when he exposed disgraced Hollywood heavy hitter Harvey Weinstein as a sexual predator in The New Yorker after NBC famously passed on the story. Farrow is set to explain his side of the story regarding why NBC passed in an upcoming book.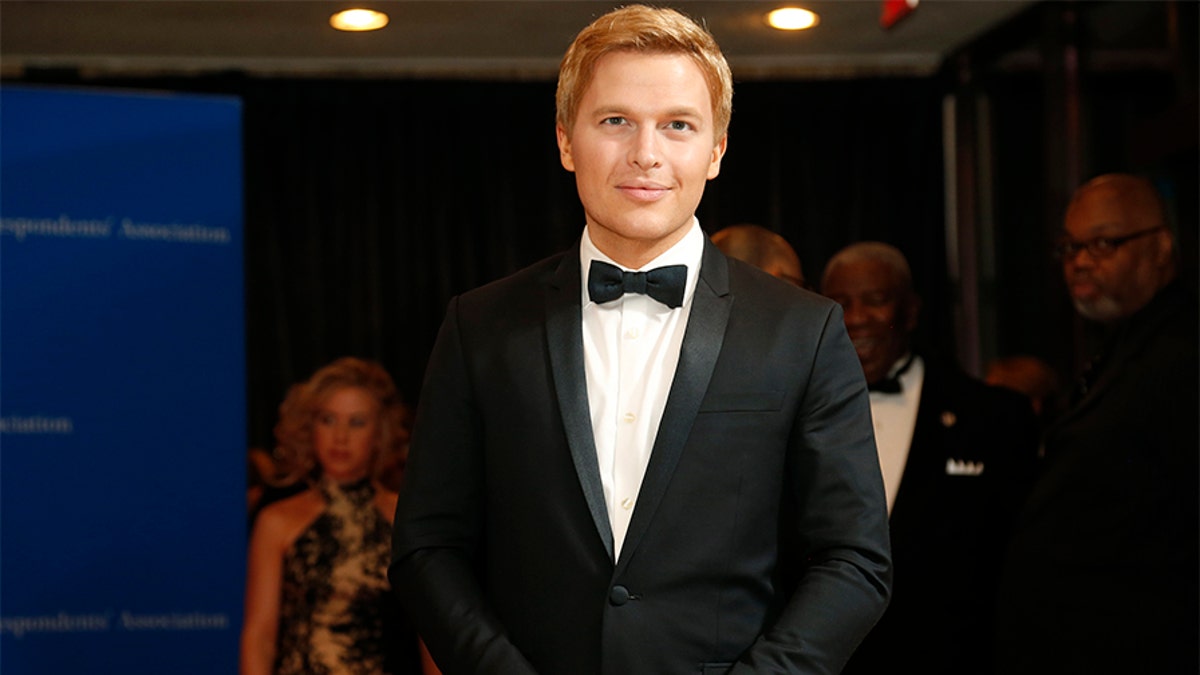 Farrow's reported expose would come as Moonves fights Shari Redstone, who along with her father Sumner, controls the majority of CBS and Viacom stock through the family's National Amusements holding company. Shari Redstone has pushed to combine the two media giants, a deal Moonves vigorously opposed in the courts. The two are now battling for control of the company.
Moonves began a controversial romance with his current wife, Julie Chen, in 2003 when he was still married to Nancy Wiesenfeld Moonves. When Chen's relationship with the CBS executive became public, she was the host of "The Early Show" on the network. She has since nabbed the roles of host on "The Talk" and "Big Brother," both, of course, on CBS.
Moonves and Chen – who married in 2004 -- share one child, a young son named Charlie.
His estranged wife at the time was seething when Moonves left her for Chen and hardly kept her complaints to herself. She told the New York Daily News in 2004, "I knew our marriage would end eventually. But the way it happened was not correct, it was not moral."
According to The Hollywood Reporter, Moonves earned $69.6 million in 2016.
The CBS exec is regarded as one of the most powerful individuals in the entertainment industry and he regularly rubs elbows with stars ranging from Mark Wahlberg to Kevin James and Halle Berry. But perhaps Moonves closest and most-prominent celebrity friend is George Clooney.
"Les is a dear friend," Clooney said in a 2005 CBS News article.
In fact, it was Chen who broke the news that Amal Clooney was expecting twins. She reportedly got the go-ahead from the Clooneys to share their baby news on "The Talk" following a cozy double date in 2017.
It is unclear if Farrow's bombshell will feature allegations that occurred after Moonves left his wife for Chen.
Moonves joined CBS in 1995 and became CEO following the split from Viacom in 2006. His seemingly never-ending list of TV credits include standout hits like "Everybody Loves Raymond," "Survivor" and "How I Met Your Mother."
Fox News' Leora Arnowitz and Fox Business' Suzanne O'Halloran contributed to this report.