'Catfish' host Nev Schulman was booted out of college for allegedly punching a woman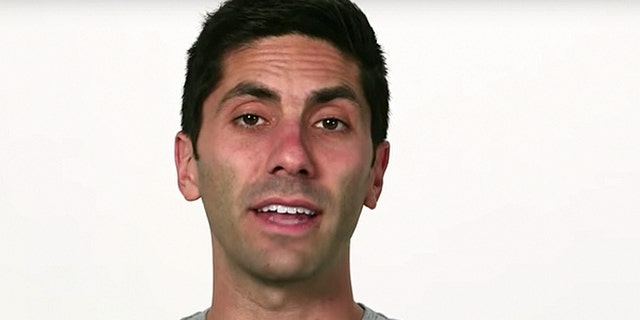 "Catfish: The TV Show" host Nev Schulman, who came under scrutiny recently following allegations of sexual misconduct, was expelled from college after he allegedly punched a woman at a school dance.
The woman said she was assaulted by Schulman in 2006. She told Vulture the "Catfish" host started punching her after she asked him to stop taking pictures of gay couples "dancing and kissing without their permission."
"I confronted him, and asked him to stop taking pictures," the woman told Vulture.
"I tapped his shoulder and he turned and hit me out of nowhere, I went down and he held me in a headlock and repeatedly punched me while I tried to get free," she said. "The impact broke my glasses and the rest of the night was a blur. I got off the floor, talked to police, then went home to sleep. When I woke up the next day, my face was bruised, I was hurt, and a friend urged me to go to the hospital, which I did."
The woman said she did not file charges against Schulman after she was told it would be "a difficult case to win."
Schulman's mother, an influential alumna of the college, reportedly tried to convince the administration to keep him enrolled but students called for his expulsion.
MTV SUSPENDS 'CATFISH' AFTER HOST NEV SCHULMAN ACCUSED OF SEXUAL MISCONDUCT: REPORT
Schulman wrote about the incident in his 2014 memoir "In Real Life: Love, Lies & Identity in the Digital Age."
"While I was photographing, an individual who didn't like that I was taking pictures attempted to tackle me and smash my camera on the ground," he wrote in the book. "Since the camera was attached to a strap around my neck, I found myself in a very unpleasant situation, much like a dog with a choke collar. In an effort to free myself, I punched the person and ran off; when I returned minutes later, I discovered that the short, stocky, crew-cut-styled individual that I'd fought with was a woman — a fact I hadn't been aware of in the heat of the moment. The next thing I knew, I'd been arrested. The case was dismissed almost immediately, but Sarah Lawrence took the opportunity to toss me out once and for all."
On Thursday, MTV suspended production of "Catfish: The TV Show" in the wake of sexual misconduct allegations against Schulman. The show was in its seventh season.
According to the Daily Beast, a former 2015 show participant, Ayissha Morgan, shared two YouTube videos detailing the allegations.
In the first one, posted on Saturday, Morgan, who is a lesbian, claimed that Schulman tried to get her to sleep with him and encouraged her to "reevaluate" her sexual preference, the report said. She reportedly refers to Schulman as "Jack" in the video.
PATRICIA HEATON SAYS BOTOX, PLASTIC SURGERY MAKES HER FEEL 'MORE CONFIDENT' IN HOLLYWOOD
In a second video shared two days later, Morgan claimed she was taken advantage of by a woman who was a production assistant on the show after she had drank too much, according to the Beast. A day later, Schulman allegedly attempted to seduce her in his hotel room, the report said.
In a statement to Fox News, Schulman denied the accusations against him.
"The behavior described in this video did not happen and I'm fortunate that there are a number of former colleagues who were present during this time period who are willing to speak up with the truth," he said. "I have always been transparent about my life and would always take responsibility for my actions — but these claims are false."
Fox News' Elizabeth Zwirz contributed to this report.