Casey Neistat rips CNN's technology: 'Case study for the innovator's dilemma'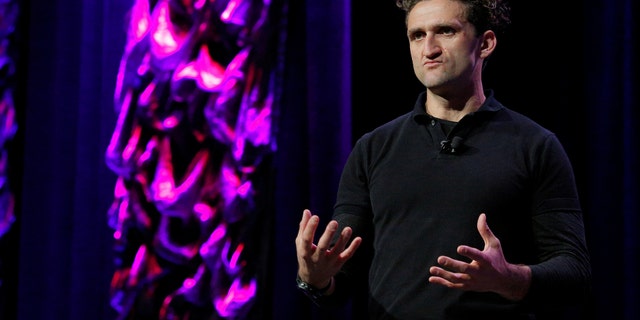 Digital wunderkind Casey Neistat, once hailed as CNN's bridge to the future, slammed his former employer this week, calling the network an "old-school media company" devoid of entrepreneurial or innovative thinking.
Neistat's denunciation of the news giant follows CNN abruptly cutting ties with him after reportedly paying more than $20 million for his video sharing startup, Beme.
"Top-heaviness is not something that is conducive to a startup environment," he said on the Verge's "Vergecast" podcast, calling CNN "a case study for the innovator's dilemma."
CNN signed Neistat to great fanfare in 2016 -- reportedly on the advice of CNN boss Jeff Zucker's teenage son. The network put a major publicity push behind their acquisition of Neistat and his app. In March 2017, Neistat appeared on the cover of The Hollywood Reporter with Zucker and three of the network's biggest stars: Jake Tapper, Anthony Bourdain and W. Kamau Bell.
"Jeff says to me, 'You know, we have a huge news operation here; it's a global enterprise… But my son says that you're the only person who matters in media,'" Neistat told the magazine at the time.
But the marriage was barely consummated before a swift divorce. After years of spending big on flashy digital projects that garnered great publicity but few real results, CNN is now cutting back mercilessly, ending ties with Neistat, shuttering other digital initiatives, and laying off dozens of staff. BuzzFeed reported that, last year alone, CNN's digital unit was "facing a $20 million budget shortfall."
When it came to Beme, "I think what I wanted it to be and what they wanted it to be didn't exactly look the same," Neistat said about creative difference he had with CNN brass.
Neistat told the Verge he feels that CNN should have focused on "bootstrapping," to go beyond its comfort zone. "That is where real innovative spirit comes from," he said.
"I wanted it to be about technology and that's why I started Beme," Neistat said. "With CNN and them expressing what their desires were in the tech space, you know they have an app and some interesting tech but they don't have anything that I would describe as outside of the realm of what you'd expect from a news media company."
CNN did not immediately respond when asked for comments.
Zucker, a legacy media executive, came to CNN after a long career at NBC, and the executives he's hired at CNN have largely come from ABC News, another old-school operation.
Neistat said that because he didn't feel CNN had innovative technology, he saw an opportunity for forward-thinking software products. He explained that he wanted to leverage CNN's resources to develop cutting-edge apps, with a built-in media component, but the company wasn't up to the task.
"That kind of entrepreneurial thinking… that kind of innovator's thinking, just doesn't really mesh necessarily with a larger entity like a [CNN parent company] Turner," Neistat said. "That was where a lot of the struggles came from."
Neistat feels CNN's dearth of innovation stems from lacking "the kind of nimble thinking that enables startups to operate and disrupt" and that company executives were concerned that digital content would outshine television. During the revealing conversation, Neistat said he had to be careful because CNN was a "fantastic" partner aside from the lack of innovation.
Neistat ultimately said it wasn't his decision to split with CNN but the company's executives essentially wanted to cut their losses.
Industry insiders have been abuzz that CNN's digital operation could face more layoffs this year -- with cuts coming from New York-based, staff-heavy units that aren't drawing sufficient traffic or revenue. In a recent restructuring, CNN reduced the responsibilities of some embattled New York executives and centralized editorial control in Atlanta, where CNN.com has its roots.
"It's time to stop spending money and giving interviews about yourself," a CNN insider told Fox News.
Further dialing down of flashy, expensive initiatives and a focus on core competencies is expected, CNN insiders told Fox News.