Casey Kasem's wife and one of his daughters settle lawsuit over Kasem's care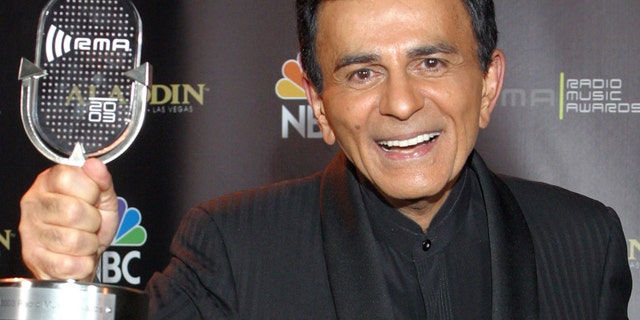 Casey Kasem's wife and one of his daughters have reached a settlement that ends a bid to place the ailing radio personality in a conservatorship.
Details of the agreement between Kasem's wife, Jean, and his daughter Julie Kasem were not divulged in a Los Angeles court where the settlement was announced Friday.
Julie Kasem had been seeking a conservatorship and has said she and her siblings have been blocked from seeing their father, who is suffering from advanced Parkinson's disease.
Her attorney Andrew Katzenstein says the terms of the settlement are confidential.
Another of Kasem's daughters, Kerri, has not reached an agreement. Her attorney Troy Martin says she may have to file a petition to see her 81-year-old father without certain restrictions.
Martin says Casey Kasem is currently hospitalized but wouldn't provide more details.