Carrie Prejean: Sex Tape Was 'Biggest Mistake of My Life'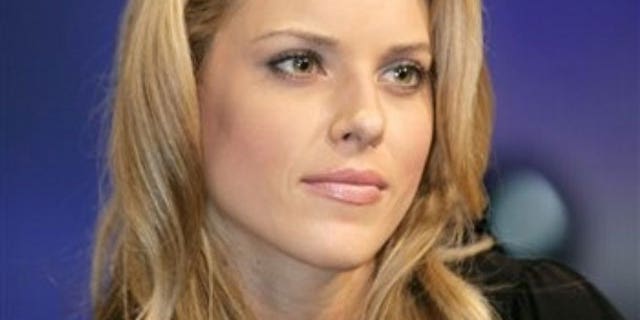 Carrie Prejean says a steamy tape she made for an ex-boyfriend a few years ago was "the biggest mistake" of her life.
The former Miss California USA told Fox News' Sean Hannity Monday that she shot the racy tape by herself for a boyfriend she loved when she was 17. Later, he "betrayed" her and sold it.
SLIDESHOW: Embarrassing celebrity sex tape scandals.
"They can call it whatever they want to call it, but it was the biggest mistake of my life," Prejean told Hannity. "I was all by myself and I was sending a boyfriend at the time who I loved and cared about a video of me … I was not having sex with anybody and you call it whatever you want."
Prejean, now 22, said she was young and exhibited bad judgment at the time.
"I was a teenager at the time and never did I think it would ever come out. But it was bad judgment and it's embarrassing and it's humiliating to be talking about this now on national TV if you can imagine."
SLIDESHOW: Carrie Prejean: At the Eye of the Storm.
Prejean lost her title in June, which she attributes to her opposition to gay marriage. Pageant organizers said she was skipping official events.
Earlier this month, Prejean and organizers reached a confidential settlement. Since then, she has released a memoir entitled "Still Standing: The Untold Story of My Fight Against Gossip, Hate and Political Attacks."
Prejean told Hannity that she feels she is the victim of a political attack aimed at conservative women, but that her faith helps her stay grounded amid the controversy.
"[My story] gives Americans just hope, and it shows them that, you know, Americans should not be attacked for their beliefs. They should not be silenced. You know, we have the freedom of speech. And I was punished; I was fired. I was brutally attacked and [am] still being attacked. People are still trying to dig up things from my past."
TRANSCRIPT: Click here to read Carrie's full interview with Fox News' Sean Hannity.
The Associated Press contributed to this report.