Cardi B misses strip club brawl court date, faces arrest if she skips next hearing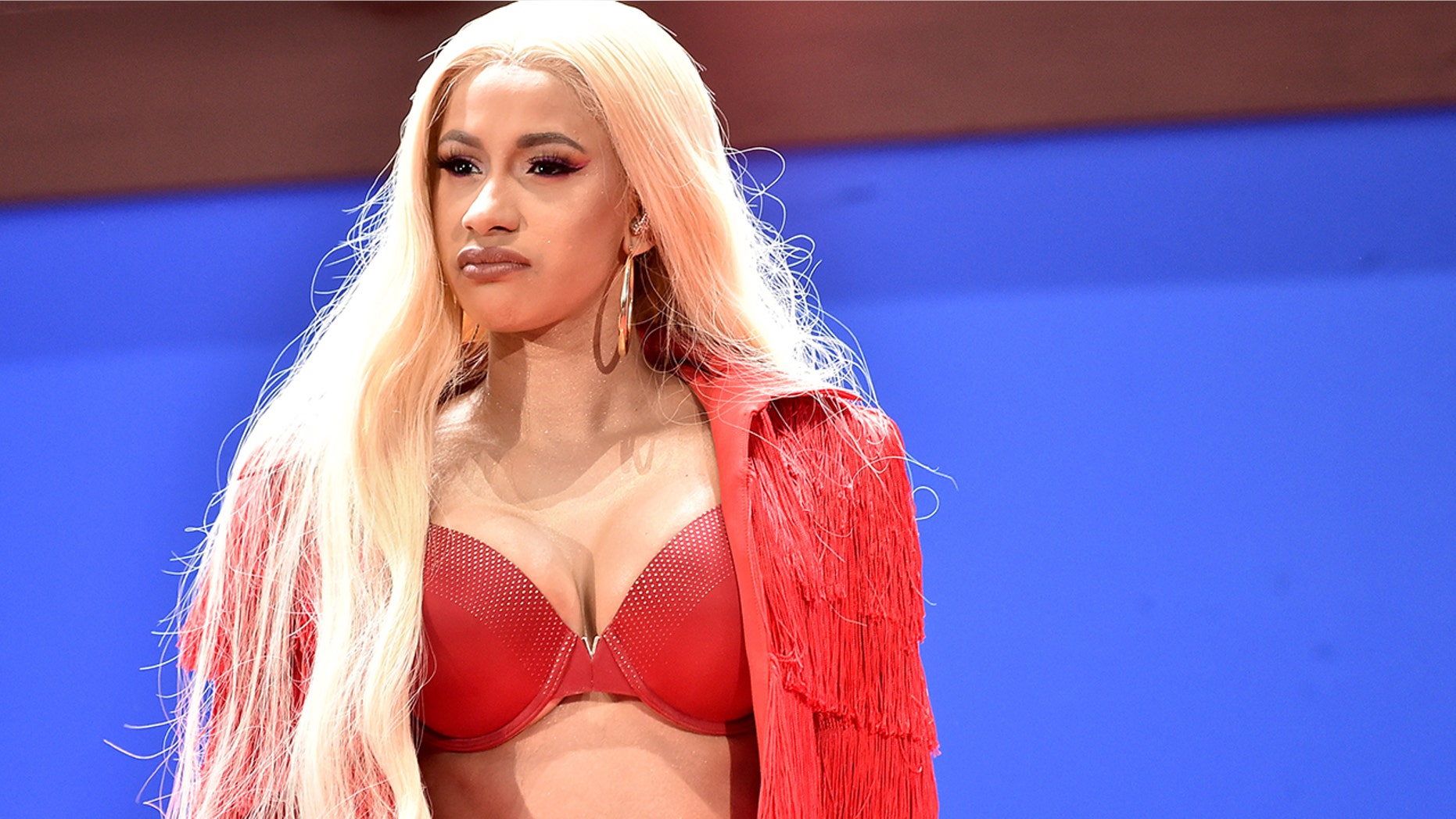 Cardi B didn't show up at her scheduled court hearing on Monday over an alleged strip club brawl in August.
CARDI B SHARES HOW MANY MORE KIDS SHE WANTS WITH OFFSET
The Queens' District Attorney's Office confirms to ET that Cardi was a no-show, and the case was adjourned to Friday. ET has also learned that after she didn't appear at her scheduled court appearance, prosecutors requested an immediate bench warrant for her arrest, but the judge declined that before issuing a serious warning that she must appear in court Friday morning or an arrest warrant would likely be issued.
CARDI B AND OFFSET GO ALL-OUT IN PDA-FILLED JINGLE BALL PERFORMANCE
Cardi was arrested on Oct. 1 and charged with two misdemeanors, assault and reckless endangerment, after turning herself into New York police. The NYPD confirmed to ET at the time that Cardi -- whose real name is Belcalis Almanzar-- turned herself in to the police as part of an investigation into an assault complaint that stemmed from an incident that occurred on Aug. 29 at around 3 a.m. According to police, the 26-year-old rapper got into a fight at Angels Gentlemen's Club and allegedly threw a chair at an unintended target.
Meanwhile, Cardi appears unbothered by her latest court drama. On Sunday, she shared a picture of herself on Instagram showing off her zebra-print Christian Siriano suit. She also shared a video of herself expertly eating crab legs on a private plane without the help of any utensils.
CARDI B SHARES TOPLESS PHOTO OF HERSELF AFTER SAYING SHE CAN'T STOP LOSING WEIGHT POST-BABY
"Good veneers," she joked.