Can Sherri Shepherd walk away from unborn surrogate child?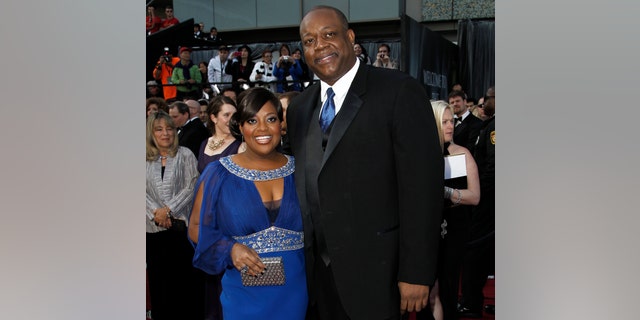 LOS ANGELES – Talk show veteran Sherri Shepherd has come under fire following allegations she no longer wants to mother the child she is expecting via surrogate this month.
According to TMZ, her estranged husband Lamar Sally is preparing to file legal documents to stop her withdrawing from a surrogate contract she signed while they were still together. The couple each filed separate divorce documents in early May. Sally is said to be the biological father of the child, while an egg donor was reportedly used through in-vitro fertilization.
"Sherri doesn't want anything to do with the child and refuses to pay any child support," a source connected to the situation told FOX411. "She is not budging and is completely detached. She feels very just in her actions and claims the child is not hers."
The former host of ABC's "The View" reportedly wants no part in parenting the unborn child to avoid having to pay out massive child support payments. Shepherd has an estimated net value of $10 million, while her soon-to-be ex-husband reportedly earned just $30,000 in 2010 – 90 percent of which came from unemployment benefits, while Shepherd made around $1 million that year.
The couple wed in August of 2011.
Shepherd claims that Sally defrauded her from entering into the surrogate agreement, alleging that he planned to file for divorce but wanted her commitment to paying child support.
The issue has been made more complicated given that Sally filed for divorce in California, while Shepherd then filed in the state of New Jersey which does not typically recognize surrogacy agreements and thus could work in her favor. But legal experts say California will most likely take the first stab at the case.
"Whoever served his or her case first will win on which state court will hear the matter. But I am inclined to believe that despite the fact that she did not carry the child and the egg is not hers, that in California she will still be on the hook for child support because she signed a contract and the court will find the payment of support is in the child's best interest," California-based divorce and family law attorney Jeffrey Hoffer said, adding that such a case is a rare. "You do not get to make babies by contract or otherwise and then get to walk away from your obligations."
Hoffer also noted that the child could end up in the foster care system if social services were to get involved, but if the parents have the means to pay for support, they will be required to do so for a long time.
"This is a child, not a piece of property," Hoffer continued. "And if Lamar wanted to use a baby to get support that would have been a stupid thing to do because the responsibility of raising a child vastly outweighs the amount of money he'll receive in return."
Leo Terrell of CleartheCourt.com said a divorce court will rule that both husband and wife will have responsibility in taking care of the surrogate child, and given that Sherri is the biggest earner, she will most likely have to foot the child support bills.
Reps for Shepherd and Sally did not immediately respond to a request for comment, although the television host appeared to address the issue indirectly on Twitter this week.
"Keep the prayers coming... Still got more battles - please judge me by my character and not from the tabloids who are having a slow news day," she wrote.
Yet if Shepherd's claim of fraud stands as a defense against enforcement of the surrogate contract, and she can prove she was duped into the contract, Larry Bodine of Law Marketing argued that she would then be "off the hook."
Only two months ago Shepherd joked around about the process of finding a surrogate mother and expressed her desire to have a second son.
"We're starting the process of making sure the uterus that we picked is not crazy," Shepherd, who already has an eight-year-old son from a previous marriage, told Essence.com. "I'm a boy's type of girl… Girls are just too high maintenance."
Follow @holliesmckay on Twitter.