Duchess Camilla will be welcomed to throne with open arms by royal press: 'We think the world of her'
Britain's Camilla, Duchess of Cornwall, will take on a new role when her husband, Prince Charles, ascends the throne — and she's already being welcomed with open arms.
"She's my favorite royal, by a country mile," a royal correspondent told Vanity Fair Thursday about Camilla's popularity with the press. "She knows all of our names, she fosters a sense that we're all in this together."
"She always gives you a little gleam in her eye and will find a moment to look at our cameras," chimed another, who added Prince William and Duchess of Cambridge Kate Middleton reportedly go out of their way not to look at the "fixed point" where photographers gather.
The correspondent explained that while the younger generation of royals are "control freaks" when it comes to their image, Camilla and Charles are "far more relaxed."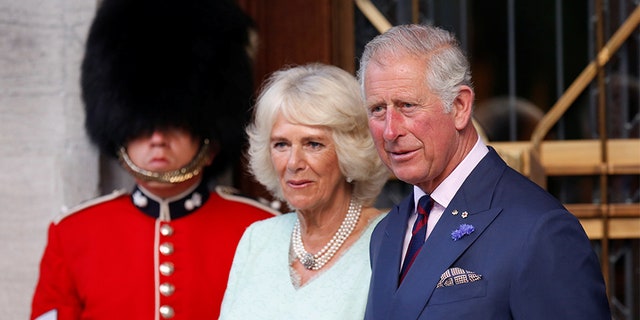 "We think the world of her, we adore her," said Arthur Edwards, photographer of The Sun. "She always shows up with a great smile and is never, ever, grumpy."
A longtime correspondent told the magazine that Camilla, 71, has made Charles or "the boss" a lot easier and happier to work with over the years.
"She's made a massive difference in him," said the correspondent. "He's much more relaxed now. They are always laughing and chatting, they have great affection and humor between them."
Photographer Alexi Lubomirski, who shot Prince Harry and Duchess of Sussex's Meghan Markle's official engagement and wedding photos, said Camilla and Charles' adoration for each other is undeniable.
"As soon as they looked at each other, there was a sparkle in their eyes — that's when the magic happened," said Lubomirski."You feel like they are a young couple in love."
A longtime friend shared that since the couple tied the knot in 2005, things have never been better for them.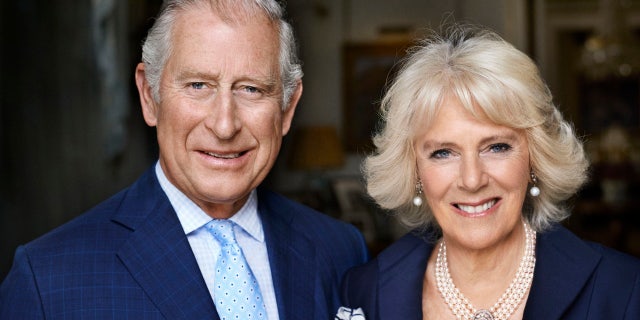 "They're a rock," said the pal.
And the duo have come a long way since enjoying marital bliss together. Charles and Camilla first met in 1971 and were instantly smitten with each other. However, according to the customs of the time, Camilla wasn't considered an ideal royal bride candidate, having been the on-again, off-again girlfriend of cavalry officer Andrew Parker Bowles for more than six years. And while Charles allegedly fell head over heels, he reportedly wasn't ready to give up his bachelorhood.
Camilla moved on and married Bowles in 1973 only to part ways in 1995.
Charles married Lady Diana Spencer in a televised wedding that attracted about 750 million viewers worldwide in 1981.
However, Diana had long suspected Charles was having an ongoing affair with his ex-girlfriend. Diana and Charles would ultimately call it quits after their marital woes became public and their divorced was finalized in 1996.
Camilla and Bowles had two children before they divorced in 1995.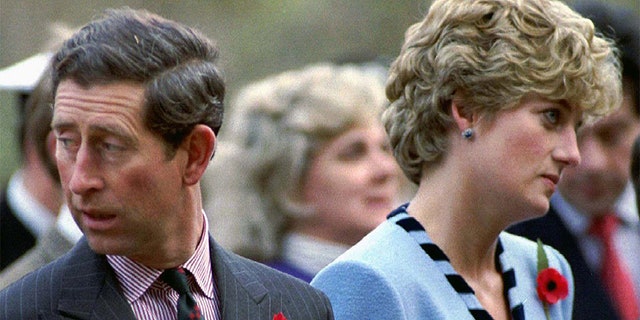 Diana died in 1997 at age 36 from injuries she sustained in a car crash in Paris. Charles and Camilla married eight years later.
Vanity Fair shared that at the time of their wedding, it was announced that when Charles does accede to the throne, Camilla will be given the title princess consort. But according to recent reports, Camilla will eventually become queen consort, the customary title for the wife of a reigning king.
One insider who socializes with the royals claimed Camilla is ready to take on whatever role destiny has in store for her.
"She never complains, she never explains," he said. "She's not an intellectual, but there's nothing lightweight about her. She's not a bulls------ and she doesn't take any bulls---."
Communications secretary Julian Payne insisted Camilla is the perfect partner for the future king of England.
"She can change his mind in a way nobody else can," said Payne. "Every so often, I can go to the Duchess, cap in hand. She's your last card. If she thinks it's the right thing, she'll say, 'Leave it with me….'"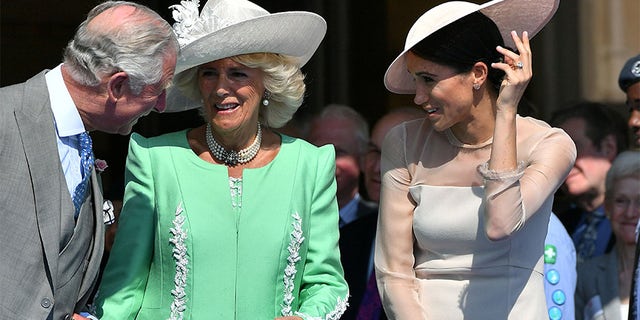 "They are both clearly great on their own," said Camilla's nephew Ben Elliot. "But two and two make five in a big way here. You can see it when they are together. They enjoy each other's company so much. You can see it best when they are dancing together — such genuine, deep-down affection and love. They both get the giggles — she first, then he tries to hold it together."
"She knows that he is the boss, the star. She does everything she can possibly do to support him. At the same time, he's very proud of her. She's very sharp and perceptive. They are both — he particularly — unbelievably physically fit. I've never seen a man his age who is as strong as he is. I've gone stalking with him in Scotland. He walks soldiers off the Highlands."
Camilla has also found ways to maintain a sense of normalcy behind palace doors. Eillot shared Camilla finds joy in cooking English dishes, keeping her bees and enjoying visits from her five grandchildren. She and Charles also look forward to getaways to Birkhall, the Scottish estate formerly owned by the Queen Mother, where they indulge in "relentless" reading and watching television.
And Camilla, who allegedly watches "The Crown," confessed to loved ones that she "wasn't looking forward to the bits to come." The young Camilla is expected to be introduced in Season 3 of the hit Netflix series, which chronicles the rise of Queen Elizabeth II's reign and the events that forever shaped the British monarchy.
Andrew Morton, Diana's biographer who penned the 1992 book "Diana: Her Story," told Fox News back in 2017 that Charles never stopped loving Camilla even during the years they weren't together.
"Here is Prince Charles telling Diana that he's going to give a bracelet to his old lover just before the wedding," said Morton. "Just a few days before the wedding. And then keeps pictures of Camilla in his diary on their honeymoon. What woman is not going to be incensed by this crazy and insensitive behavior?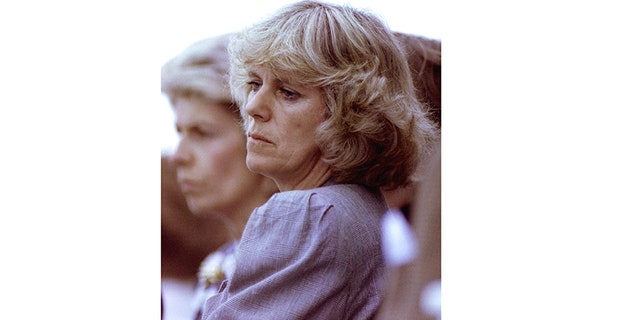 "Diana was very suspicious of Charles' relationship with Camilla right from the get-go. And who could blame her? He left her behind, but the fact that he's been married for… years to Camilla shows that he still had plenty of love in his heart for his former mistress."