Camila Alves & Matthew McConaughey's "Big, Beautiful, Brazilian Wedding"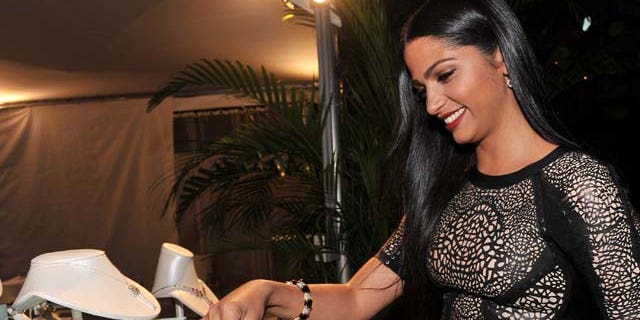 Camila Alves and People Magazine's sexiest man alive in 2005 Matthew McConaughey will be tying the knot in Alves' native Brazil, Life & Style reported.
The couple have been an item for the past four years and they have had two children together.
"Camila wants to get married in Brazil with her family all around," a close pal told Life & Style. "She misses the food and the people there, so she's planning a big, beautiful Brazilian wedding."
The entertainment mag says that Alves has had the thought of marrying McConaughey on her mind for a while.
"She's been asking Mateo to put a ring on it forever," the friend tells. "She's so happy. It's like a dream!"
The "Lincoln Lawyer" actor popped the question on Christmas day to Alves, who is a Brazilian model/ TV host. He then took to Twitter to tell his fans about his new fiancée.
"Just asked Camila to marry me, #MerryChristmas," McConaughey posted on his Twitter account, followed by a link that led to a photo of the two kissing.
McConaughey, 42, shares two children with Alves, Levi, 3 and Vida, who turns two in a few weeks. The actor and Alves have been an item since 2006, The New York Daily News reports.
The stunning Alves is the host of Bravo's reality show "Shear Genius,", which pits hairdressers against each other.
McConaughey told GQ Magazine a few months ago that Alves is the woman he wants to "make a family with" and live his "life out together."
You can reach Alexandra Gratereaux at: Alexandra.Gratereaux@foxnewslatino.com or via Twitter: @GalexLatino
Follow us on twitter.com/foxnewslatino
Like us at facebook.com/foxnewslatino