Cameron Diaz, 'Transformers' get a lot of love from the Razzies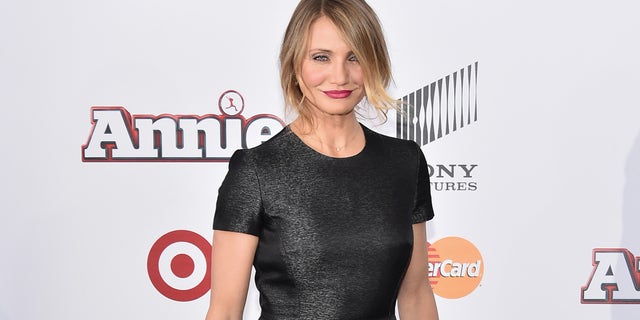 Cameron Diaz might have had a good year in the love department, but in the movie department... Maybe not so much.
The recently married Diaz, who was panned by critics for her choice of movies, is finally getting some love this awards season -- by the Razzies.
She got four nominations, including worst actress, worst supporting actress, and worst screen combo, in the 2015 Golden Raspberry Awards for her roles in "Annie," "Sex Tape" and "The Other Woman."
But she was not the queen of the worst in film. That distinction went to "Transformers: Age of Extinction," which took home the most nominations with seven, including worst picture, worst sequel, worst screen play and worst screen combo.
"Transformers" is also up for worst director for Michael Bay, worst supporting actress for Nicola Peltz, and worst supporting actor for Kelsey Grammer, who was also recognized for his supporting parts in "The Expendables 3," ''Legends of Oz" and "Think Like a Man Too."
This year's other worst picture nominees are "Kirk Cameron's Saving Christmas," ''Left Behind," ''The Legend of Hercules" and "Teenage Mutant Ninja Turtles."
The faith-based comedy "Saving Christmas" and the Kellan Lutz action flick "Legend of Hercules" both collected six nominations, including worst actor for Cameron and Lutz.
The nominees for worst screen combo are Cameron and his ego in "Saving Christmas"; Seth MacFarlane and Charlize Theron in "A Million Ways To Die in the West"; any two robots, actors (or robotic actors) in "Transformers"; Diaz and Jason Segel in "Sex Tape"; and Lutz and either his abs, pecs or glutes in "Legend of Hercules."
The Razzies, which launched in 1980 as a spoof of Hollywood's awards season, added a new category this year called the redeemer award that lauds past Razzie honorees.
Based on reporting by the Associated Press.