Cameron Diaz: Sex leads to healthy life, social media does not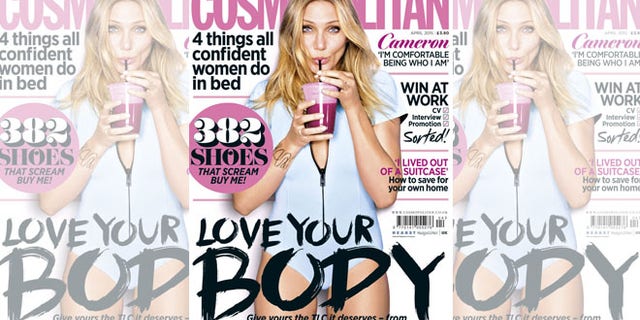 Cameron Diaz has the perfect equation that she uses to lead a healthy life.
The "Annie" actress, who recently married rocker Benji Madden, told "Cosmopolitan UK" that that to stay fit she does a combination of eating well, doing exercise and having sex.
"It's something healthy that we need to be doing for many different reasons," Diaz told the magazine about getting busy between the sheets.
As for exercise, the 42-year-old actress told the mag that it's something that needs to happen, but that you don't have to be a slave to it.
"You have to just do it. Once you commit and really put in the effort, your body goes, 'Oh, it's no OK to be without this.' People say, 'My body rejects exercise.' No, it doesn't. Your mind rejects exercise," Diaz said. "Wellbeing is an equation. Remember, you don't have to have the whole cake, you can have a piece."
She continued: "Don't deprive yourself. Have fun. Just be self-aware."
Diaz said she is also keeps her mind in check too, which for her meant quitting social media late last year.
"I think social media is a crazy-ass experiment on society," she said. "The way people use it to get validation from a bunch of strangers is dangerous. What's the point?"
Like us on Facebook
Follow us on Twitter & Instagram