Cameron Diaz explains break from Hollywood, why she waited until 41 to get married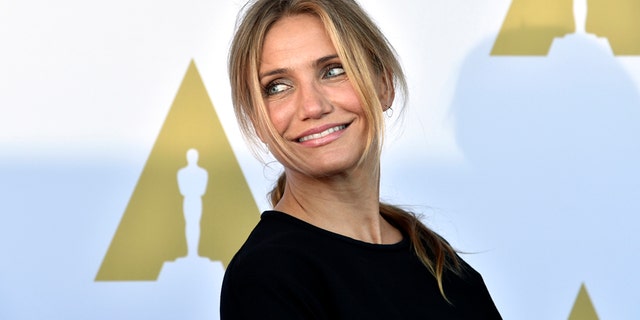 NEWYou can now listen to Fox News articles!
Cameron Diaz's break from Hollywood was a conscious decision.
The 44-year-old revealed she needed to step back from her acting career to discover herself.
"I just went, 'I can't really say who I am to myself.' Which is a hard thing to face up to," Diaz said during a panel at Gwyneth Paltrow's "In Goop Event" according to E!. "I felt the need to make myself whole."
At the event, Paltrow asked Diaz why she "got married later."
"What was it that kept you from getting married until you were 40?" Paltrow asked.
"I think it's a matter of I just hadn't met my husband, you know? I had boyfriends before. And there's a really, really distinct difference between husbands and boyfriends," Diaz said. "And I have a husband who is just my partner in life and in everything. Talk about two very different people! We are so different from one another, but we share the same values — we're totally two peas in a pod. We are both just weird enough for each other."
Diaz married Benji Madden in January 2015.
"We women are objectified so much," Diaz continued. "Somehow my husband has just been able to kind of show me what it's like not to have that be a part of a relationship, and being an equal."