Calvin Klein hired Kate Moss because she had natural breasts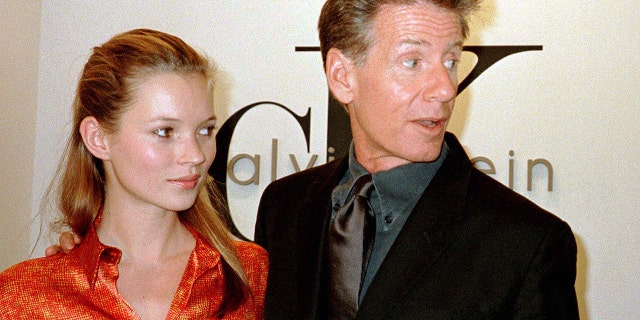 Kate Moss' natural breasts helped her land modeling gigs.
Calvin Klein said he chose the British beauty for his iconic 1993 Obsession ad because he was growing tired of the era's busty supermodels.
"I didn't want these girls...who had big bosoms," Klein told George Wayne in an interview for his Iris Covet Book, the New York Post reports.
The fashion designer added, "They augment their bodies. They used artificial impants and things. They were doing crazy things to their bodies."
Klein said he found "that offensive."
"I found it really unattractive, unhealthy and a bad message to send."
Moss spoke about her 1993 ad recently to Harper's Bazaar.
She said the photos became iconic due to their "un-styled" nature.
"People can't take pictures like that anymore. The photos weren't styled. There was nobody doing my hair and makeup. It was just raw. It captured a moment in our lives," Moss told the mag.