Caitlyn Jenner talks acceptance of transgender people at ESPYs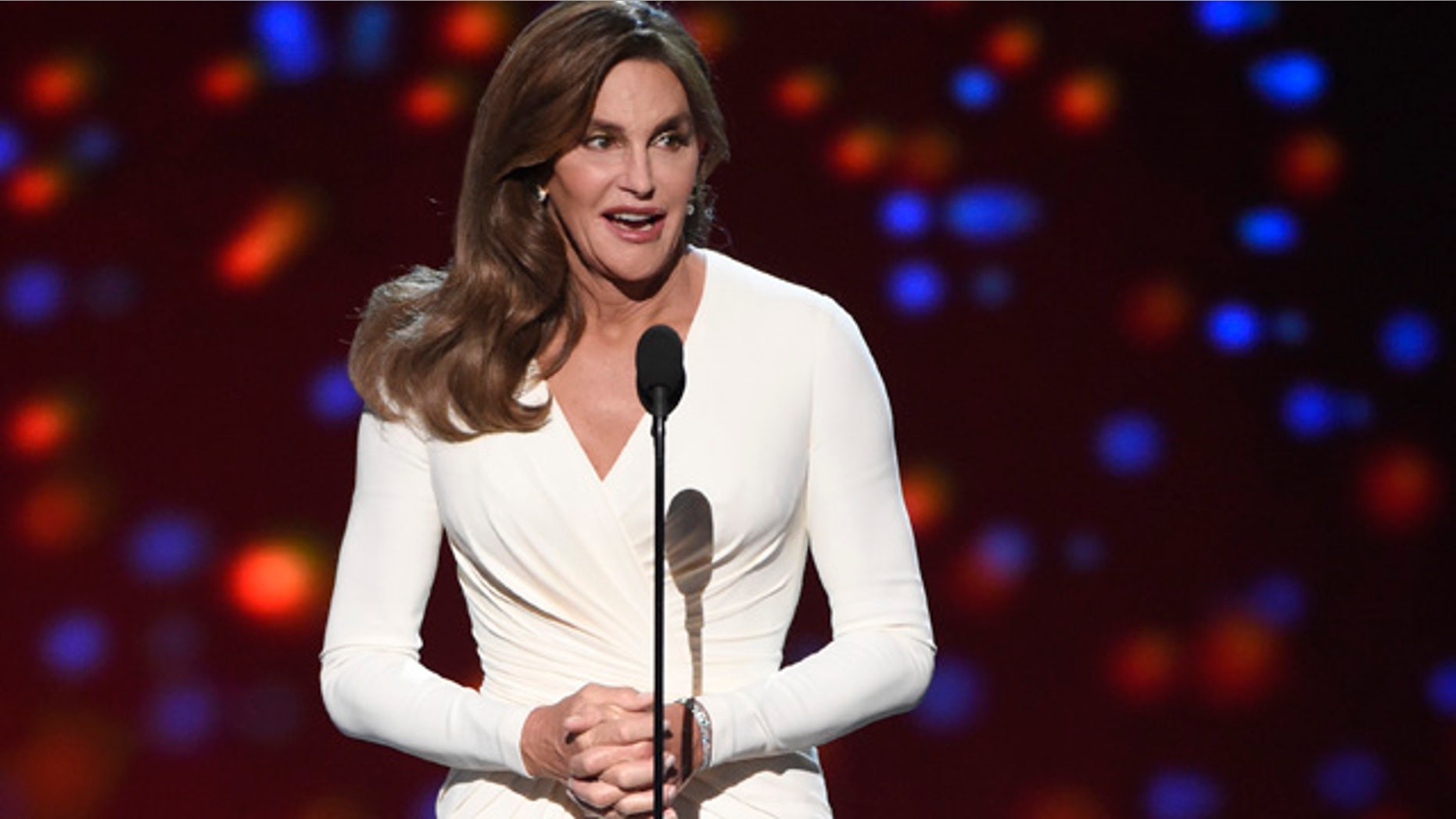 LOS ANGELES – Caitlyn Jenner received two standing ovations at the ESPY Awards Wednesday night as the 1976 Olympic decathlon champion was given the Arthur Ashe Courage Award and used the acceptance speech to advocate for the transgender community.
"If there's one thing I do know, it is the power of the spotlight. Sometimes it gets overwhelming," Jenner, formerly known as Bruce, said. "But with attention comes responsibility, as a group, as athletes, how you conduct your lives, what you say and what you do is absorbed by millions of people, especially young people."
Jenner, 65, was introduced by World Cup-winning U.S. women's soccer star Abby Wambach, who shared grim statistics about how transgender people experience bullying, assault and suicide at a higher rate than the general public. Jenner continued in that vein, saying that educating people starts in small ways.
"Trans people deserve something vital. They deserve your respect," Jenner said.  "From that respect comes a more compassionate community, a more empathetic society and a better world for all of us."
Surrounded by the Kardashian and Jenner clan, the 1976 Olympic decathlon champion accepted the award with visible tears and thanks to the whole family.
"I always thought that I got my courage and my determination from my dad, who landed on Omaha Beach and fought all the way through World War II," Jenner shared. "But you know, I'm realizing now mom, I think I got all of those qualities from you."
Jenner went on to thank "my buddy Diane Sawyer" who got the first interview with Jenner about transitioning in April. Jenner also thanked transgender celebrities Laverne Cox and Chaz Bono and endorsed transgender people serving in the military.
"So for the people out there wondering what this is all about, whether its about courage or controversy or publicity, it's about what happens from here. It's not just about one person. It's about thousands of people," Jenner continued. "It's not just about me. It's about all of us accepting one another. We're all different. It's not a bad thing. It's a good thing."