'Buckwild'-type series returning to MTV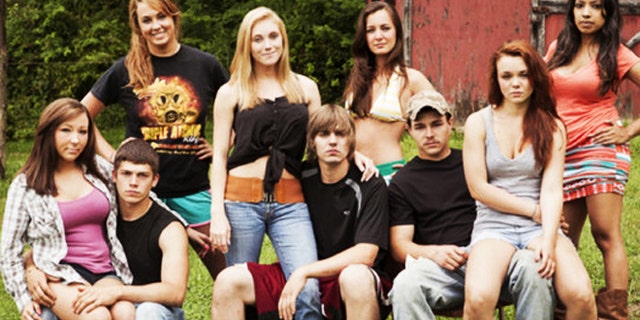 LOS ANGELES – Following the death of "Buckwild" star Shain Gandee last year, MTV released a statement declaring that "after careful consideration" they would "not be moving forward with a second season of 'Buckwild' in West Virginia."
Initially it seemed the wild teen show was done for good, but according to TMZ, the network that brought us "Jersey Shore" and "Teen Mom" resumed filming "Buckwild" about a month ago – only this time it's set in Wasilla, Alaska and called "Slednecks" with a whole new cast.
Same thing, different place.
TMZ reports that there is still all the "hooking up and fights" that characterized "Buckwild," along with audience generating stunts like "skinny dipping in freezing cold water during an ice-fishing trip and a crazy snowmobile ride through the mountains with people being pulled on inner tubes."
A rep for MTV denied that the network was recreating "Buckwild," and directed FOX411 to a press release announcing "Slednecks."
So will MTV ever learn?
"Much like a car crash on the side of the highway that people will always stop and look at, train wrecks on TV make for something people stop to observe. The bottom line – like it or not – if MTV believes that ['Slednecks'] will get good ratings they will continue with crazy antics on television," said Ronn Torossian, CEO of 5WPR.
The network came under fire following the death of Gandee – the show's endearing, consonant-dropping star – for potentially encouraging dangerous stunts. The 21-year-old died of carbon monoxide poisoning during a four-wheeling expedition, and although the cast was midway through filming the second season, Gandee was not working at the time of his death.
"The talent from the show who died didn't actually die while taping the show. Unfortunately no one can control what happens outside of production periods on any show. That being said, the producers will hopefully exercise caution moving forward given the personality-types that they cast for this type of series," said Alec Shankman, head of alternative programming & digital media at Abrams Artists Agency. "MTV does cater to a younger audience, so the audience is likely a bit more impressionable than older-skewing networks. That being said, television networks typically do a good job of explaining that they don't endorse the behavior but rather simply document it."
After MTV's decision to squash filming, the show's producer J.P. Williams attempted to shop the show to other networks, igniting a battle with the network, which still controlled the rights to the show.
"Buckwild" brought in an impressive 2.5 million viewers for its premiere and maintained an average of 2.4 million per episode, and experts say "Slednecks" may be just as financially lucrative.

"Alaska makes for a great backdrop for reality TV. Discovery has had great success and MTV will likely as well," Shankman added. "It's a state that very few folks ever get the chance to visit and it's a bit of an untamed frontier."
Follow @holliesmckay on Twitter