Bryan Cranston details losing his virginity to a prostitute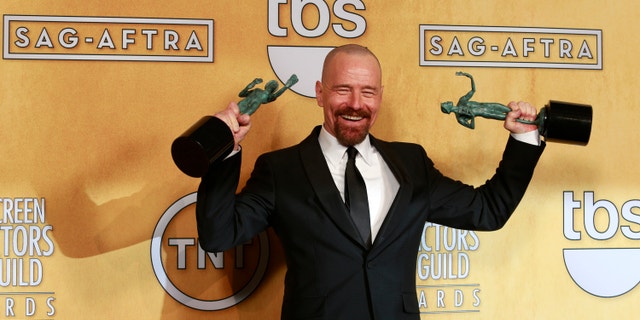 "Breaking Bad" star Bryan Cranston doesn't hold back in his new memoir, "A Life in Parts."
In the pages of his book, Cranston goes into detail about how he lost his virginity to a prostitute while traveling abroad with friends.
According to E! News, Cranston and his pals were determined to have sex while on their trip. He wrote that unlike some of his friends, he was a bit more hesitant but went for it anyway.
"In the room, she indicated I should take off my clothes. This was happening," he wrote. "There'd been no fireworks. No tenderness. No talking. We never exchanged names. I'd had no idea what I was doing. It was just this stranger and me at the particular moment in time. As uncomplicated as it should be."
Cranston also discusses his hit TV shows, going to therapy and proposing wife Robin Dearden in the bubble bath.
"A Life in Parts" is in stores now.