'Brooklyn Nine-Nine' star Terry Crews recounts life with abusive father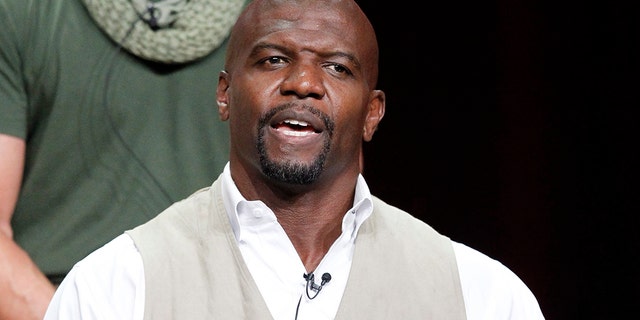 NEWYou can now listen to Fox News articles!
Terry Crews brought the crowd to tears when he was honored at Safe Horizon's Champion Awards by remembering his childhood with his abusive father.
"One of my earliest memories . . . I was like 4 or 5 years old, my father [hit] my mother in the face as hard as he could, and she gets knocked out, and I remember seeing her on the floor and then looking at him, this giant of a man, [and] I thought, 'My God, he said he loves her' . . . And all I could think was how I wanted to protect her. And how wrong it was."
The "Brooklyn Nine-Nine" star recalled, "I said, 'I gotta be strong' and, 'I got to get straight so I can protect her.' And every time he came home, we were scared."
As a result: "I literally wet the bed until I was 14 years old, because I didn't know what was going to happen . . . We lived a nightmare for years."
Also at the ceremony, Tamron Hall presented an award to #MeToo founder Tarana Burke, and the news anchor was emotional when talking about what the movement would have meant to her beloved sister, Renate, who was in abusive relationships and was murdered in a case that has gone unsolved.
Sunny Hostin, Dave Navarro and Henry Schleiff also attended.
This article originally appeared in Page Six.