Brooke Burke-Charvet reveals she has cancer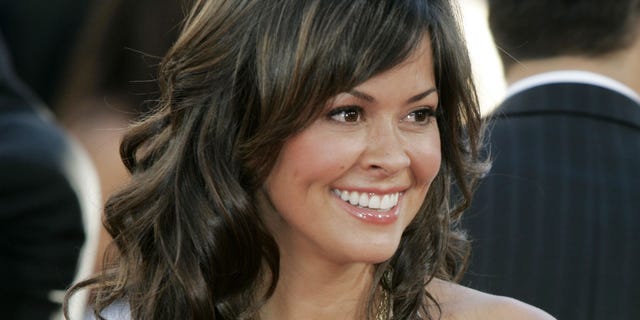 NEW YORK – In a video titled "Cancer: Me?" actress Brooke Burke-Charvet, of "Dancing With the Stars" and "Rock Star" fame, revealed that she was recently diagnosed with having a cancerous nodule on her thyroid gland, and she will undergoing surgery.

"Long story. I got my results back and they were not good," she said in the video posted on her ModernMom blog. "I need to have thyroid surgery, which means that I am going to have a nice big scar, right here, across my neck."

In the video, the 41-year-old muses over her surprise when she found out about her illness.
"I went for a regular physical and that's how I discovered this," she said. "I feel really good, and actually I've never felt better. That's what's so crazy about this whole thing."

Burke-Charvet said she wanted to announce the news herself, as to not spark any rumors.
"I didn't want anyone to read about it and get the wrong idea," she explained.

And the actress added she is very optimistic about her diagnosis. She said her doctors boasted her cancer is "a good kind of cancer to have."

"Here's the way I see it," she said. "I am just going to make a positive out of this negative thing. I am going to be a really good patient and I am going to do everything I need to do."
The "Dancing With the Stars" host added that she plans to keep fans updated on her progress now that she has had time to digest the news.
Tom Bergeron, who works with Burke-Charvet on "DWTS," reacted to the announcement on "The Talk" on CBS.
"I've known about this for a few months," he said. "She knows my love and support are with [her], and we're all right there with her."

And her fans were quick to voice their support for Burke-Charvet as well. Many users on Twitter and YouTube send prayers and well wishes her way, which was a relief for the actress, who was nervous to share her story.

"I was scared to get on Twitter and hear what people are saying," she tweeted. "Now I can breathe easy. Thank you for the support."