Brandi Glanville says she had a 'fling' with 'Iron Chef' Cat Cora
NEWYou can now listen to Fox News articles!
Brandi Glanville had jaws dropping after she revealed she had a fling with her "My Kitchen Rules" co-star "Iron Chef" Cat Cora.
On Bravo's "Watch What Happens Live" Tuesday the reality star dished about the dalliance.
"We had a fling once, then we stopped. She's hot; she's talented; why not?"
Host Andy Cohen asked the mother of two if she was "ostensibly straight" to which Glanville shot back, "I'm not. I've never been."
The TV host followed up asking if the former "Real Housewives of Beverly Hills" star would settle down with a woman.
"I did actually think that, because [Cora] is so cool and talented and wonderful, and then I saw a hot guy walk by and went, 'Oh, wait," Glanville said.
The 44-year-old reality star is currently dating Donald "DJ" Friese.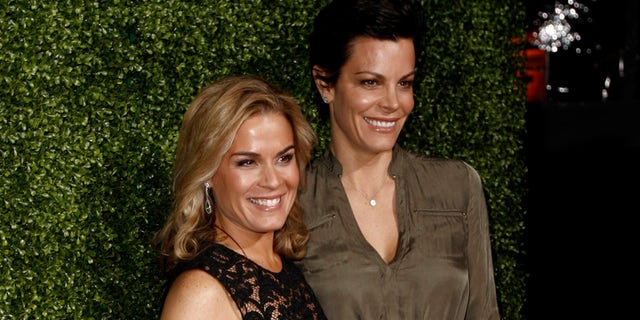 Meanwhile, celebrity chef Cat Cora was in a relationship with Jennifer Cora for 17 years until their divorce in 2015. They have four children.