Bow Wow reveals battle with drug addiction in wake of Mac Miller's death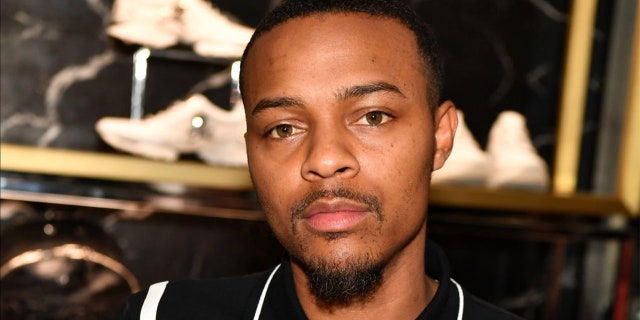 Rapper Bow Wow revealed his battle with drug addiction in a series of tweets Monday, just days after the suspected overdose death of hip-hop star Mac Miller.
Bow Wow, whose real name is Shad Moss, encouraged his followers to stay away from drugs and admitted to using lean, a combination of promethazine, codeine and soft drinks, "every day" about 10 years ago.
"To the youth- Stop with these dumba—drugs," he tweeted. "Im going to let something out. When me and omarion worked on FACE OFF album. I was high off lean everyday! When yall saw me on BET going off on torae i was high off lean. My attitude everything changed."
Bow Wow revealed his family and friend began to "turn on him" while he was working with Omarion for their 2007 collaboration "Face Off." He then recalled using the drug several times a day while he was on tour with Chris Brown. He said at one point he walked off stage and woke up in a hospital.
"I never felt a pain like that ever. It was summer but i was walking round with 3 hoodies on because i was so cold," he tweeted. "I missed the chicago show of that tour baltimore show BECAUSE I WAS F— HIGH AND SICK!!!! that s— is not cool and i was doing it to be cool!"
Bow Wow, who also starred in movies "Like Mike," "The Fast and the Furious: Tokyo Drift" and "Roll Bounce," had one more message to his fans.
"Kick that s—! Be a good son or daughter. Be the best you. "Ima start being more vocal. We gotta save the youth from going out early. Parents watch your kids. Explain to them. We want yall to live man. I almost died f— with syrup," he wrote, adding "DRUG FREE IS THE WAY TO BE!"
Bow Wow's message comes days after Miller was found dead in his Los Angeles home of a suspected overdose. Miller's struggle with drug addiction had been made known through his rap lyrics.