Bonanza Creator David Dortort Dies at 93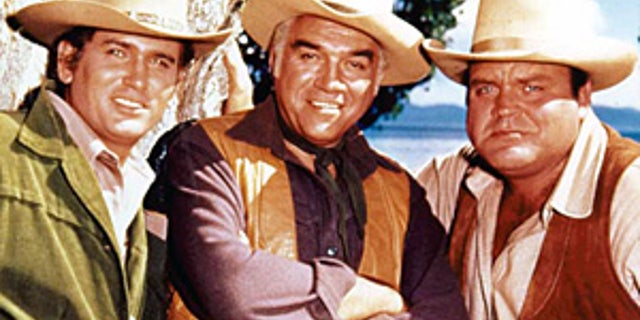 David Dortort, creator of the long-running hit Western Bonanza, has died. He was 93.

Dortort died Sunday at his Westwood, Calif., apartment, according to The Hollywood Reporter.

See other celebrities we've lost this year

A three-time Emmy nominee, Dortort got his start writing for such series as The Restless Gun, Lassie and Waterfront. In 1959, he launched Bonanza, featuring then-unknown talents Michael Landon, Lorne Greene, Dan Blocker and Pernell Roberts.

The series, which deviated from the usual Western fare by focusing on a family as opposed to drifters, became a ratings smash in 1961 when NBC changed its timeslot from Saturdays to Sundays. It was the nation's top-rated prime-time network series for three seasons, starting in 1964.

Capitalizing on the introduction of color television, Bonanza was the first American Western series to film all its episodes in color.

Watch clips from Bonanza

Dortort also created The High Chaparral, which originally followed Bonanza and ran for four seasons from 1967-71.

Bonanza was canceled in 1973 after 14 seasons after Blocker, who played Eric "Hoss" Cartwright, died unexpectedly after complications from gallbladder surgery.

Dortort went to produce several Bonanza TV movies, including Bonanza: The Next Generation, Bonanza: The Return and Bonanza: Under Attack.

He is survived by daughter Wendy, son Fred, brother Elliot and granddaughter Tracy.
View original Bonanza Creator David Dortort Dies at 93 at TVGuide.com
Related Articles on TVGuide.com
Other Links From TVGuide.com