Bon Jovi honors high school football player who died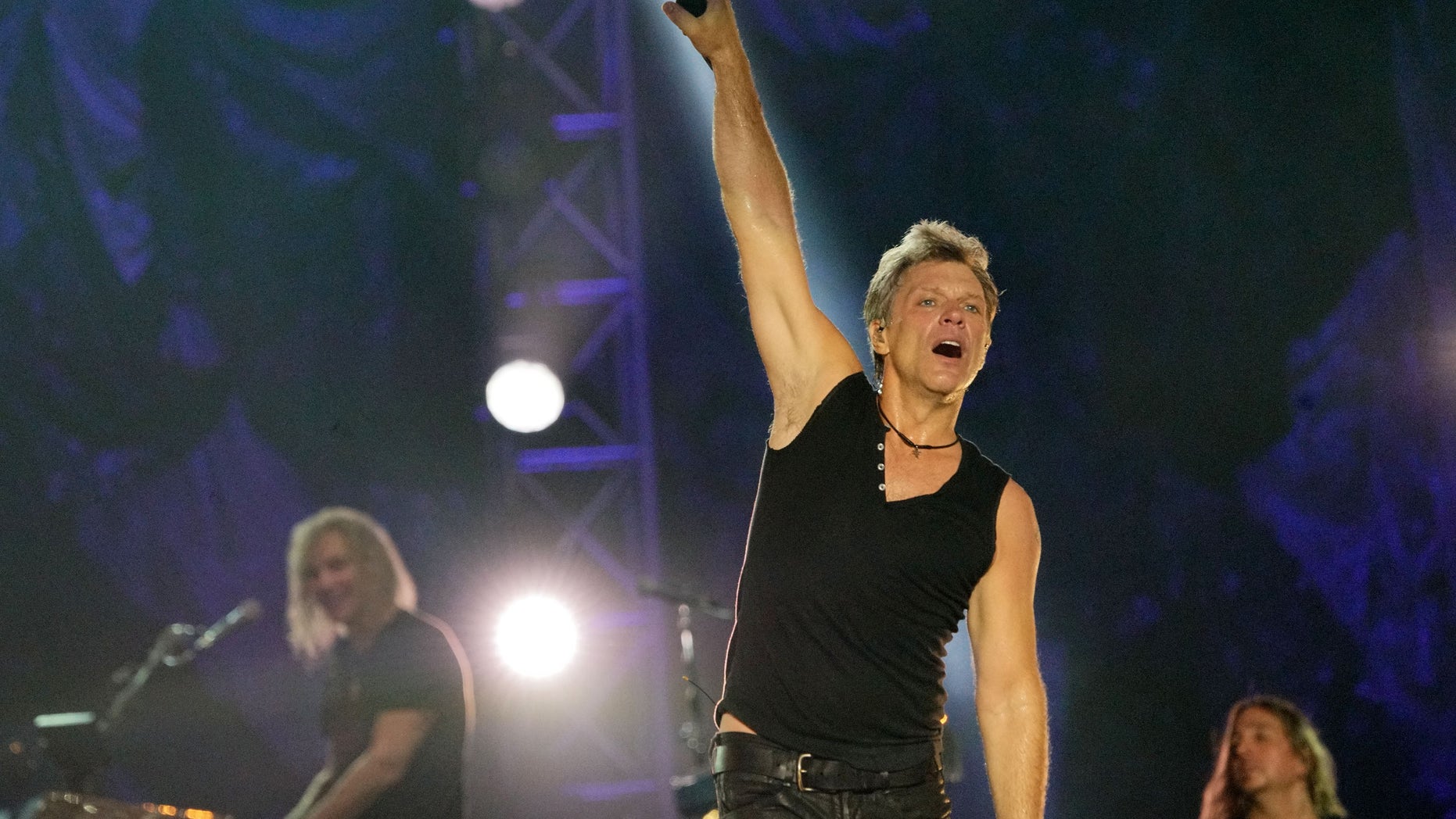 Jon Bon Jovi made an onstage gesture to honor a high school football player who died last week in New Jersey after taking a hit on the playing field.
The New Jersey rocker placed a sticker with 17-year-old Evan Murray's number 18 on his guitar during a concert Thursday in the United Arab Emirates and posted a tribute to him online.
"I heard word about Evan and as a father and as a father of football players, my heart, my prayers and my thoughts go out to the Murray family," Bon Jovi said in the video posted to YouTube. "To all the team, I wish you the best this season and keep it up guys, all right? Win one for Evan."
Click here to subscribe to FOX411's YouTube channel
Authorities said Murray, who played for Warren Hills Regional High School in Washington Township, died from massive internal bleeding caused by a lacerated spleen.
The funeral for the popular three-sport star and honors student was held Thursday.
Bon Jovi's son, Jesse Bongiovi, made it onto Notre Dame's football team as a walk-on in 2013.