Bob Newhart talks on-screen chemistry with Suzanne Pleshette: 'Those things are hard to find'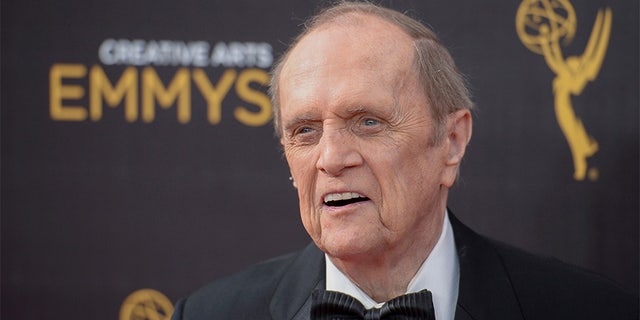 NEWYou can now listen to Fox News articles!
Any fan of "The Bob Newhart Show" may know that nearly every episode had a bedroom scene – and that wasn't a mistake.
Cast, creators and celebrity fans of the comedy series teamed up to discuss its lasting impact in television history with The Hollywood Reporter Wednesday.
"The Bob Newhart Show," which told the story of a Chicago psychologist, his wife and their friends, aired from 1972 until 1978. It's currently streaming on Hulu.
Director Peter Bonzer revealed the familiar bedroom scenes were inspired by another comedy.
"That goes back to a radio comedy show, 'The Bickersons,' with Don Ameche and Alice Faye," he explained. "They spent almost the entire show in bed together, talking the way married couples do when the lights are off. Bob and Suzanne [Pleshette] really responded to it."
Newhart, who starred as Dr. Robert "Bob" Hartley, added the scenes were so popular with fans, they decided to keep it throughout the series.
"It filled out our relationship and the audience loved it," explained the now-88-year-old. "When we did the famous final 'Newhart' episode and the audience saw the old bedroom, the set got applause. They didn't even know that Suzie and I were in bed. Inanimate objects don't usually get applause."
It also helped both Newhart and Pleshette, who played Emily, shared a wonderful relationship even when cameras stopped rolling. Arthur Price, Newhart's former manager, first spotted Pleshette on "The Tonight Show" where she made an unforgettable impression.
"Arthur called me the next day and said, 'I think I found your wife,'" recalled Newhart. "I said, 'I didn't know she was missing.' He said, 'No, no, no. Suzanne Pleshette. I think she'd be a great foil.' I didn't know if Suzie wanted to do television, so I called her. It turned out she was pregnant and TV was exactly what she wanted to do, to get off the road."
Writer Michael Zinberg added, "They had wonderful chemistry. It was a great on-screen, off-screen relationship."
Pleshette's involvement in "The Bob Newhart Show" was a decision Newhart never regretted.
"Suzie and I had a great relationship," he said. "Those things are hard to find. Later, when I was doing 'Newhart,' I told (on-screen wife) Mary Frann, 'You have a really tough job because they're going to think of my wife as Suzie.'"
Pleshette and Newhart were able to bring their hilarious encounters to life in front of a live audience – even if it meant breaking some rules.
"The background of stand-up is when I sit down on Monday for a reading and there's a great line, I want to do it that night," he said. "I don't want to wait until Friday. I was afraid we'd over-rehearse it and it would lose that immediacy… We'd read the script and I'd say to myself, 'I know where I can put that and that,' so I really have to learn are these three pages. Actors are famous for that. Brando did it. We tried an ear piece, but it was read by an assistant director, and he was totally emotionless. There was no spark in his voice so it didn't work."
Despite the chemistry, the cast chose to make the Hartleys childless.
"We wanted to work the marriage," said co-creator Dave Davis. "If they had kids, it would have been a show that you'd seen. So, in the pilot, we had Emily trying to get pregnant and then wanting to adopt.
"The last scene is an interview with a lady from the adoption agency. She tells me they'll be put on a list but will have to wait nine months. Bob says, 'You could have a baby in nine months.' They never did. We just dropped it."
Zinberg insisted the show's writers attempted again with the idea, but Newhart ultimately declined.
"At the end of season 5, there was a script in which Emily gets pregnant," said Zinberg. "Bob calls me and says, 'I just read the script.' And I say, 'Good.' He says, 'Yeah, it's very funny.' I say, 'I'm glad you like it.' He said, 'Who's going to play Bob?' It was his gentle way of telling me we're not doing that show."
However, fans didn't seem to mind – just ask Conan O'Brien.
"You could make the argument that all great shows are about a family," explained the late night TV host. "… I think 'The Bob Newhart Show' is about a family with Bob at the center of it.
"He has his wife and a family of people at work and he's this stable core. He's a paternal figure who didn't need to have children because his patients and Howard Borden [Bill Daily] were his children."
Pleshette died in 2008 at age 70 from respiratory failure. She previously had undergone chemotherapy in 2006 for lung cancer.
Newhart has been keeping busy over the years entertaining audiences. Most recently, he played Arthur Jeffries in "The Big Bang Theory" from 2013 until 2017.
Still, he has always been grateful for his time on "The Bob Newhart Show."
"I'm very proud of the show, the cast and the writing," he said. "Look at how long its lasted and how long people have enjoyed it. I run into people more and more who come up to me and say, 'We used to sit as a family and watch your show.'
"They look upon it as a wonderful time in their life. It's very real to them and an important part of their life. It's nice to be remembered that you made people laugh."