'Blue Bloods' reportedly planning big syndication deal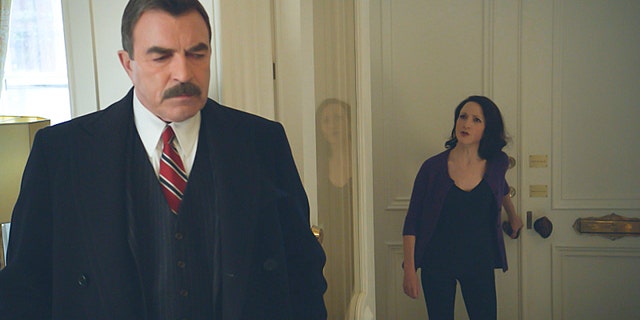 In the arena of cop dramas and action-orientated television shows, CBS's "Blue Bloods" is a rare find. Now in its fourth season and starring Tom Selleck, Donnie Wahlberg and Bridget Moynahan, the series follows the Irish-American, veteran-filled Reagan family of police officers with the NYPD.
Strong family values are a central theme, father figures are ever-present, and the Catholic Church and the Second Amendment are shown in a favorable light.
And American audiences are eating it up. On Monday, Deadline Hollywood reported that the show is now scoring off-network agreements, as CBS TV Distribution is inking a three-prong, multi-platform syndication sale for the program. This is said to include a contract with ION for the broadcast syndication rights to air in prime time, a deal with WGN America for basic cable rights, and a possible deal with a SVOD partner. The syndication is expected to begin later this year after the current fourth season wraps.
"'Blue Bloods' combines the classic American values of family, service, love and hard work. It's a cop drama that is in many ways reminiscent of 'Duck Dynasty' even down to the family dinner. This is the kind of TV many Americans crave," Dan Gainor, VP of Business and Culture at the Media Research Center, told FOX411. "As one of the stars said in a recent episode, the family's legacy is 'service.' When his son tells how four generations of the family served in our nation's wars he says 'I want to be just like him.' That's celebrating the best of us."
Even in the wasteland that has historically been Friday night programming, "Blue Bloods" routinely wins the ratings race and averages in excess of 10 million viewers per week. Following "Undercover Boss" and "Hawaii Five-O" on Friday evenings, the show helps CBS in win the night in total viewers weekly. And this past Friday, the drama drew a whopping 12.8 million viewers, resulting in the highest viewership since its debut in 2010.
But despite the steady and impressive ratings over the years, "Blue Bloods" has yet to attract the attention of the mainstream media, the way a show like "Modern Family" has, and it's often plagued by cancelation murmurs.
And as history tells us, big numbers is no safety net. Last year, CBS canned two drama series – "Vegas" and the longstanding "CSI: NY" which were averaging 10 and 9.5 million in the ratings respectively. Why? CBS has a wealth of hot shows and only so much space. Others questioned how long a show that actually portrays a sense of patriotism and doing what is right could continue to appease Hollywood's roving eye.
But even without the syndication deal currently being finalized, Yahoo! TV expert Maggie Furlong anticipates that "Blue Bloods" is pretty secure as CBS typically operates on a "if it ain't broke, don't fix it" type of mentality, which is why they have such loyal viewers.
"They tried 'Blue Bloods' out on Wednesday nights for a while, but Friday night seems to be its sweet spot. 'Blue Bloods' will continue to be renewed as long as it holds steady in ratings – and as long as Tom Selleck decides to suit up for it," Furlong said. "The network has made a conscious effort to remain pretty neutral with their programming, and it has paid off. They are the number one network in total viewers, which is thanks in large part to their more traditional, family-friendly shows."
And with all the dysfunction and bad behavior present in other shows, experts say "Blue Bloods" is a refreshing change.
"It's risky to talk politics and religion in mixed company, and 'Blue Bloods' does both – very carefully. If viewers want to watch dysfunctional families, there are plenty of options for them on network and cable shows but 'Blue Bloods' is safer, focusing on family values," Furlong added. "With other CBS mega-hits like 'NCIS' and 'CSI' often taking a more 'ripped from the headlines' approach, 'Blue Bloods' could probably get more press if they tackled those issues, It's just proven that that's not the kind of show it wants to be."
A rep for CBS did not immediately respond to a request for comment.
"Blue Bloods" airs on CBS on Friday nights.
Follow @holliesmckay on Twitter