Blake Lively's injury halts production 'The Rhythm Section'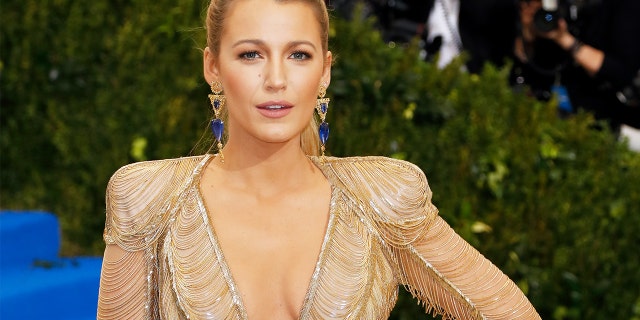 NEWYou can now listen to Fox News articles!
The filming of Blake Lively's new movie, "The Rhythm Section," is still on hold because the A-list star is recovering from an on-set injury.
On Monday, producers for Lively's film said that the shooting of the thriller was shut down.
"Hiatus on the production of 'The Rhythm Section' has been extended due to the hand injury Blake Lively sustained while filming an action sequence on the action thriller at the end of last year," producers told The Hollywood Reporter.
Lively originally injured her right hand back in December and following the announcement of her injury, filming was temporarily halted. According to THR, sources close to Lively said that the star's "initial hand surgery did not go as planned," leaving the actress to have to "undergo a second surgery and will need more time to recover."
It is unclear whether the film will make it's Feb. 22, 2019 release date.
An insider who spoke to THR said that the $50 million film was midway through filming before the suspension, but another source said that it could be five months before filming begins again.
On Jan. 5, Director Reed Morano gave a statement to THR which read, "[Lively's] OK. She's just recovering. The problem is that normally, that kind of an injury, you would have four to six weeks of rehab and then you would wear a splint. We have to go into stunts, so it's very complicated."
Though Lively has yet to comment on her injury, the star has shared posts on social media from the film's set and separate posts of her sporting a cast on her hand.
The spy-thriller, directed by "The Handmaid's Tale's" Morano, is based on Mark Burnell's Stephanie Patrick novel series and also stars Jude Law.