Blac Chyna telling all as Kardashians and Jenners keep silent: Are they making the right move?
Rob Kardashian was served with a temporary restraining order on Monday, dictating that he can't contact his ex-fiancée Blac Chyna. While Chyna has been outspoken about the scandal, the Kardashians and Jenners have yet to speak at all about the highly-publicized scandal.
Chyna took Kardashian to court after he posted sexually explicit images of her on Instagram on July 5th. She has since claimed that he was physically violent with her.

ROB KARDASHIAN AND BLAC CHYNA: TIMELINE OF EVENTS
Kardashian's lawyer, Robert Shapiro, said the reality star "regrets" his actions and Kardashian agreed to the temporary restraining order without argument, but the normally chatty famous family has remained silent about the scandal otherwise.
From a PR perspective, are they doing the right thing? Branding and communications expert Scott Pinsker told Fox News.com the Kardashians need to keep quiet… for now.
"This is a situation where the crisis communications concerns are secondary to the legal concerns. Everything needs to run through legal. Nobody from the family should speak to the press or post about the scandal on social media without the message being vetted by their legal team," Pinsker advised. "…If lawyers are actively building a case against your client, you need to be ultra-precise with your language."
New York-based attorney Alyssa Eisner agreed.
Eisner said in similar cases she advises her clients "to avoid media statements during litigation, especially involving custody."
Kardashian and Blac Chyna share custody of their daughter Dream.
BLAC CHYNA 'AFRAID' TO BE NEAR 'VIOLENT' ROB KARDASHIAN
Director of Public Relations for Safe Horizon Brian Pacheco said it could be difficult for the family to address the abuse claims against Rob Kardashian. He is the youngest sibling to Kourtney, Kim and Khloe Kardashian and the older half-brother to Kendall and Kylie Jenner.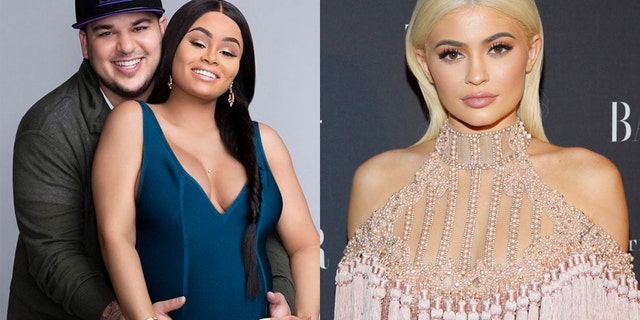 "This is their brother… which can bring up very complicated feelings of knowing he did something wrong, but still trying to protect their family member. They likely feel loyalty to him."
But Pacheco suggested the family should use their platform to address the allegations against him.
"It would make a strong statement against domestic abuse and revenge porn if they issued a family statement recognizing Rob's actions were wrong and unacceptable… But I wouldn't be surprised if they didn't, so often families see this as a private matter not to be discussed in public. There is a shame attached in discussing these issues openly," Pacheco said.
Meanwhile, Niko Petrou, an on air personality for 92.3 AMP Radio NYC, speculated the courthouse drama will be a focus on "Keeping Up with the Kardashians" come next season.
"I wouldn't put anything passed this family, they've touched on more dramatic events in the past. They will tease the hell out of the Rob and Blac Chyna drama, and ratings will soar," predicted Petrou.
Pinkser also suggested they may decide to address the issues with the cameras rolling.
"Ideally, it would certainly be beneficial to address these claims on-air, because people want to hear your side of the story," he said. "A reality TV show should reflect reality."