Blac Chyna, Rob Kardashian at risk of losing custody of daughter Dream?
Rob Kardashian and Blac Chyna's public relationship meltdown on social media on Wednesday could cost them custody of their 7-month-old daughter, Dream, experts say.
Kardashian posted explicit photos of his ex-fiancée after he allegedly caught her cheating and claimed she was doing drugs and drinking alcohol that he said he bought for her. Chyna has said she left Rob because he hit her. With serious allegations flying on both sides, experts say there could come a time when the pair's parenting capabilities come into question.
E! News reported that the Kardashians are concerned for Dream.
"The entire family is very disappointed in Rob's actions… Although the family has never been a fan of Chyna, they want what is best for Dream," a source told E!, which airs the family's hit show "Keeping Up With the Kardashians." "The family is trying to focus on the positive things going on in their lives and hope that Rob will calm down and stop airing dirty laundry."
Another source gave a similar quote to People magazine, "At this stage, the primary concern is protecting Dream from all this nastiness."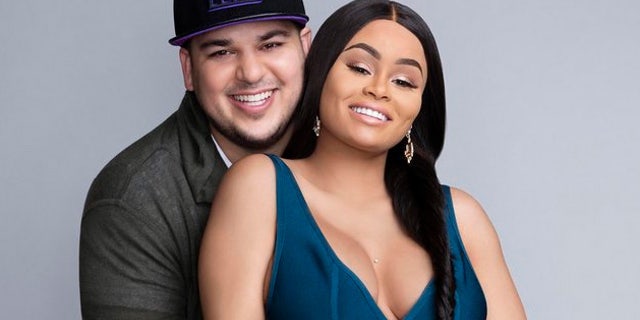 Matrimonial attorney Alyssa Eisner said the pair's behavior could prompt and investigation by Child Protective Services.
"These are very serious accusations. If true, yes they risk potentially losing custody; however, a proper investigation would have to take place to determine the validity of the accusations and what, if any, impact the actions have on their child as well as their ability to parent," Eisner told Fox News.
Divorce lawyer Lynda Sheridan explained courts usually aim to keep children with their biological parents unless the parents are deemed incapable of caring for their kids.
"If there are issues concerning the health safety and welfare of the child such as drug abuse and violence as has been alleged in this instance, the courts will be more careful to protect the child," explained Sheridan. "Still, the first option is with one of the parents and if necessary, monitored visits or other tools to ensure the child's safety, such as drug testing."
BLAC CHYNA'S LAWYER EXPLORING 'LEGAL REMEDIES' AFTER MODEL'S SOCIAL MEDIA WAR WITH ROB KARDASHIAN
Blac Chyna alleged on Instagram Kardashian struck her. She claimed on Wednesday, "Rob u did all this but u beat me up and try to act it never happen!!!!! ...but I'm supposed to be quiet because you're a Kardashian."
On Friday, attorney Lisa Bloom posted on Twitter that she now represents Chyna and will seeking a restraining order against Kardashian.
Kardashian has not posted on Twitter since July 5th. His famous family members have yet to address the relationship drama.
Chyna has temporarily put the feud with her ex behind her, posting seflies on Instagram to her 13 million followers.
Blac Chyna and Rob Kardashian but did not return Fox News' requests for comment.