Blac Chyna 'afraid' to be near 'violent' Rob Kardashian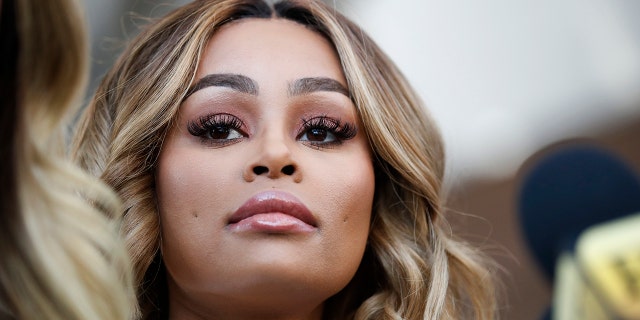 Blac Chyna claimed in court documents on Monday her ex-fiancé Rob Kardashian hit her in the thigh earlier this year, knocking her down and leaving her bruised. The model stated in the documents she had trouble walking after the alleged altercation on April 17, and she is scared to be around Kardashian.
The two share a 7-month-old daughter named Dream.
"Rob has been violent with me in the past and I am afraid to be around him," Chyna, whose real name is Angela White, wrote in court documents filed Monday in Los Angeles.
Blac Chyna, who starred in an E! reality show with Kardashian about their turbulent relationship, was granted a temporary restraining order against Kardashian on Monday, barring the star from contacting her or coming within 100 yards of her home, car and workplace. Kardashian is also prohibited from posting any photos online of Chyna or their daughter.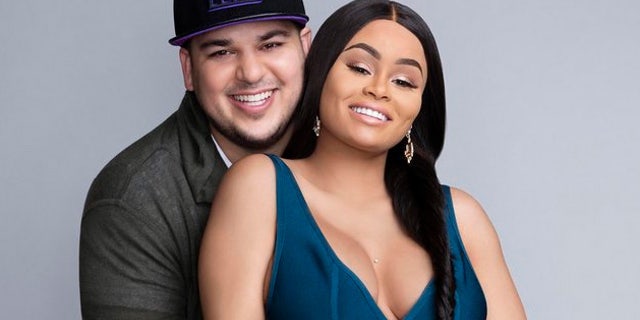 The restraining order will remain in place until an Aug. 8 hearing.
The couple headed to court after Kardashian posted explicit images of his ex-fiancée on social media last week.
Chyna's attorney, Lisa Bloom, called the hearing as "a complete and total victory."
The ruling came less than one week after Kardashian's explicit and profane tirade on social media, which led to his Instagram account being shut down.
Los Angeles Superior Court Commissioner James E. Blancarte sealed exhibits in the case, citing their explicit nature. Bloom has accused Kardashian of cyber bullying.
Blancarte said his primary concern was the former couple's infant child. Bloom said in court that nannies would handle custody transfers while the order is in place.
Kardashian did not appear at Monday's hearing. His lawyer Robert Shapiro apologized on his client's behalf outside the courthouse.
"We apologize and have offered our regrets for what has taken place over the past couple of days," Shapiro said. "And now we move forward to do one thing and one thing only: Whatever's in the best interest of the child.
He said the former couple remains focused on their daughter, who he said is currently being cared for by Kardashian.
"They're working this out among themselves as good parents," Shapiro said.
He said Kardashian agreed to the issuance of a temporary restraining order.
Outside the courthouse, Chyna said, "First and foremost, I want to thank the judge for granting me this restraining order to protect me and I want to (get) back to co-parenting Dream."
Kardashian and Chyna announced their engagement in April 2016.
Kardashian is the younger brother of Kim Kardashian and appeared on several seasons of the family's reality series, "Keeping Up with the Kardashians."
The Associated Press contributed to this report.