Bill Paxton's surgeon, hospital deny responsibility for his death
Cedars-Sinai Medical Center and the surgeon who operated on Bill Paxton are denying any responsibility for the actor's sudden death after the family filed a wrongful death lawsuit against them.
Paxton's family alleged in February that his surgeon, Dr. Khoynezhad, used a "high risk and unconventional surgical approach" that was unnecessary and that he lacked the experience to perform.
Paxton's death certificate says he died on Feb. 25, 2017 from a stroke, 11 days after surgery to replace a heart valve and repair aorta damage. He was 61.
But on Thursday, Dr. Khoynezhad and Cedars argued that Paxton and his family knew of the surgical risks.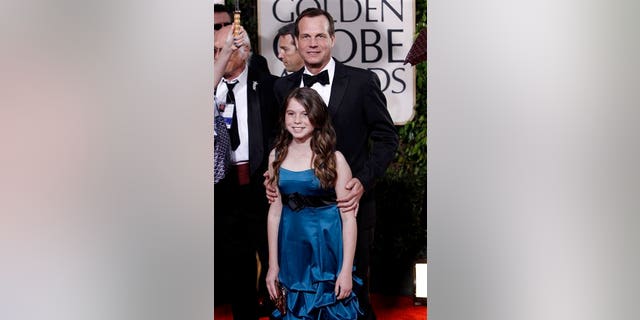 In court documents obtained by The Blast, the hospital team argued that "at all times [Paxton and his estate] were aware of certain dangers and risks involved in the examination, diagnosis, operations surgery and medical care rendered to [Paxton]."
The team also added that the family was aware that the actor had "an existing condition," that made him more susceptible to operation complications.
But the family disagreed, stating in their complaint that the hospital "failed to disclose that [Dr. Khoynezhad] was going to use a high risk and unconventional surgical approach with which he lacked experience and which was, based upon information and belief, beyond the scope of his privileges."
The family's lawyer, Bruce Broillet, explained their claims in a statement that read, "Bill Paxton and his family trusted the physicians and staff at this medical facility but instead Cedars-Sinai betrayed their trust. The surgeon's actions resulted in this tragic and preventable death."
Following Paxton's death, People reported, Dr. Khoynezhad left his surgeon position.
Due to complications from the surgery, Paxton suffered a fatal stroke. At the time of his death, his family released a statement to media.
"It is with heavy hearts we share the news that Bill Paxton has passed away due to complications from surgery. A loving husband and father, Bill began his career in Hollywood working on films in the art department and went on to have an illustrious career spanning four decades as a beloved and prolific actor and filmmaker. Bill's passion for the arts was felt by all who knew him, and his warmth and tireless energy were undeniable. We ask to please respect the family's wish for privacy as they mourn the loss of their adored husband and father."
According to The Blast, Cedars and Dr. Khoynezhad are fighting to have the wrongful death complaint filed against them dismissed.
The Associated Press contributed to this report.