'Big Bang Theory' Season 11 finale to feature guest appearance by Mark Hamill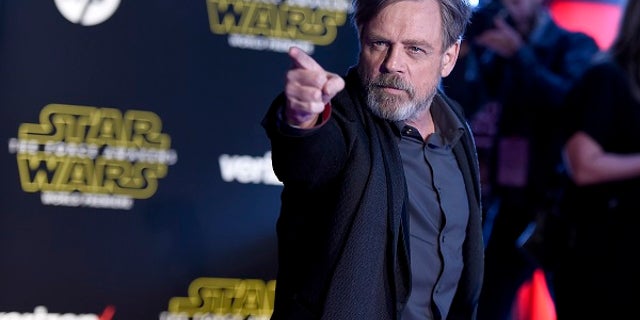 Every "Big Bang Theory" fan knows that the upcoming wedding between Sheldon and Amy in Season 11 will be a night to remember. However, CBS has just revealed the crop of guest stars that will make it extra-special, including a drop in from none other than Mark Hamill.
The gang will be joined by some familiar faces including Laurie Metcalf as Sheldon's mother, Courtney Henggeler as his twin sister Missy, John Ross Bowie as Kripke, Brian Posehn as Bert and Wil Wheaton as himself. As previously reported, Jerry O'Connell will appear for the first time as Sheldon's older brother, George Jr.
Now, TV Guide reports that fans can also expect Kathy Bates, who just ended her run on "Big Bang Theory" co-creator Chuck Lorre's Netflix comedy "Disjoined," as well as Teller from Penn & Teller, will make an appearance at the couple's nuptials
However, no guest is more exciting than Luke Skywalker himself, Mark Hamill. It's unclear what roles any of the new people will be playing, but Hamill's inclusion is a big get for the show given the gang's obvious love of "Star Wars" and the actror's renewed popularity thanks to his starring role in "The Last Jedi."
The wedding will take place during the Season 11 finale, which is currently scheduled to air on May 10 on CBS.