'Big Bang Theory' actor Johnny Galecki says guest star Mark Hamill is obsessed with 'Roseanne' trivia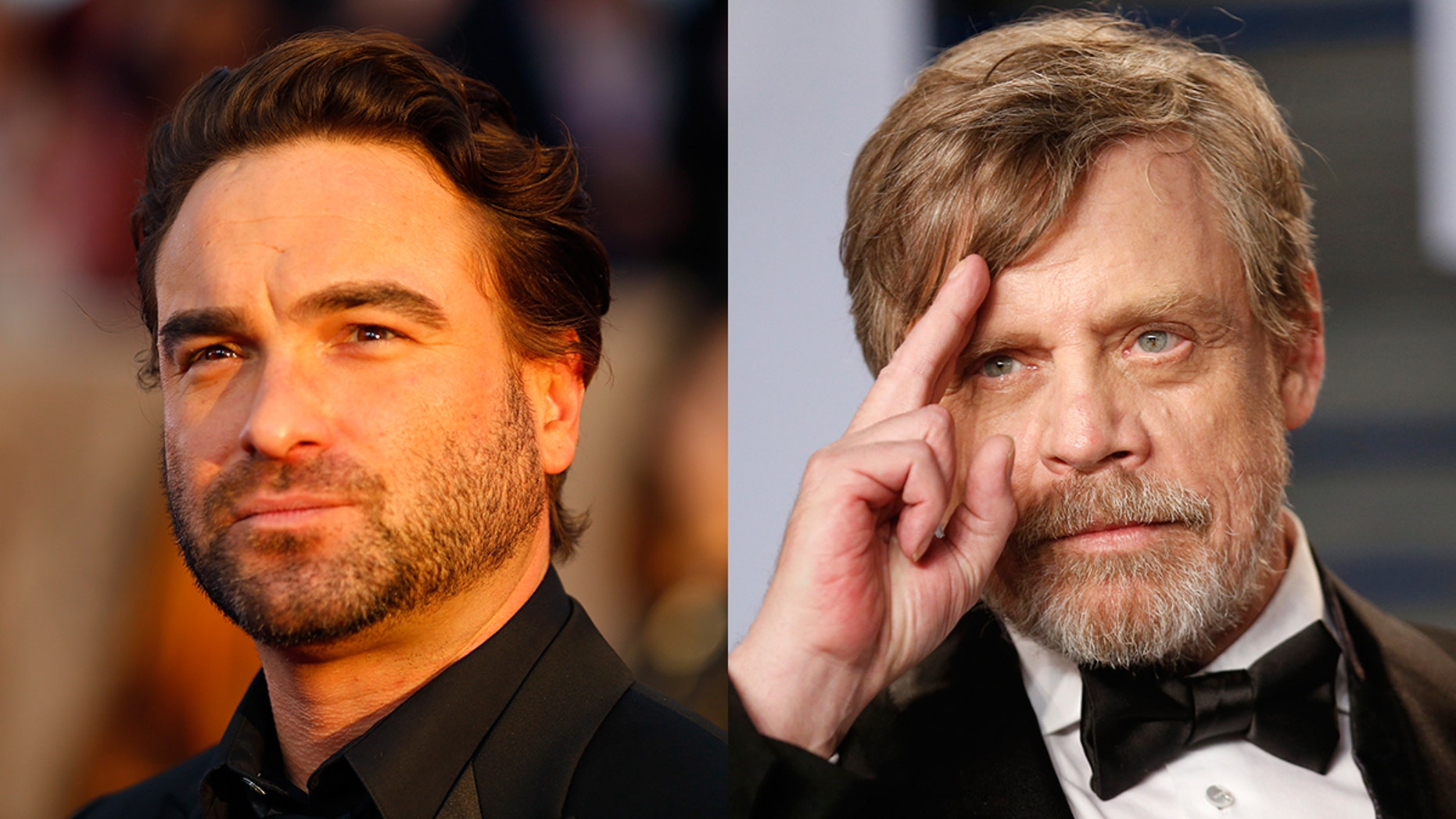 "Big Bang Theory" finally landed one of nerd-culture's biggest guest stars for its Season 11 finale, but for star Johnny Galecki, it was more of a win for "Roseanne" than the long-running CBS sitcom.
Mark Hamill stopped by the show to play a major part in the marriage of Sheldon and Amy in the dramatic wedding episode. However, Galecki noted that the "Star Wars: The Last Jedi" actor was just as excited to see him as, apparently, he's a big fan of the original run of "Roseanne."
For those unfamiliar, Galecki played David Healy for a majority of the series' original run, and recently appeared for a guest role on the highly-popular revival.
"[He] had a lot of questions, like old 'Roseanne' trivia questions," the actor told TheWrap, including a deep cut question about how David was initially introduced on the show as being named Kevin.
"That's some deep-a-- trivia, man," Galecki remembered telling Hamill.
Fortunately for "Big Bang Theory" fans, despite his propensity to ask questions about Galecki's other hit sitcom, he was still very excited to join the ranks of 'Big Bang Theory's" incredible list of guest stars.
Famed people to play themselves on the geek-centric series include Stan Lee, Stephen hawking, Leonard Nimoy, LeVar Burton, George Takei and the late Carrie Fisher, just to name a few.
"He's just incredibly effusive to be there," Galecki concluded of Hamill. "He's a lot of fun, he's hilarious in the episode."