Betty White Turns 90 Today! What's her funniest line ever?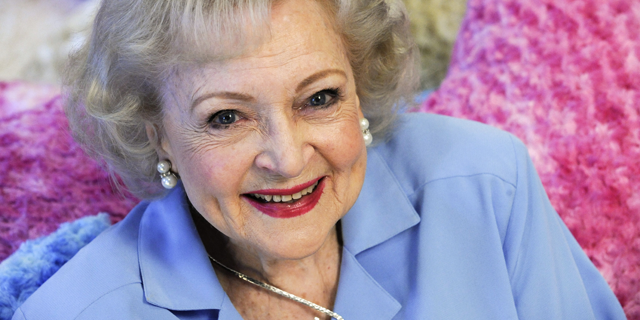 She's spunkier than most people half her age, but Betty White turns an astonishing 90 years old today.
"I've been the luckiest old broad on two feet to have all the jobs that I've had," White said Monday night during an NBC tribute in her honor featuring Tina Fey, Ellen DeGeneres, Hugh Jackman, Mary Tyler Moore, Ed Asner, William Shatner and Carol Burnett. Even President Obama got in on the jokes, asking White in a pre-taped message, "Will you please produce a copy of your long-form birth certificate?"
SODAHEAD SLIDESHOW: Betty White's funniest lines.
When she's not busy inspiring nonagenarians to keep having fun as long as there are still birthdays to celebrate, White has a new hidden camera prank show in the works, called "Betty White's Off Their Rockers," in addition to her hit sitcom, "Hot in Cleveland."
And while White says she's "lucky" to be in demand, we're actually the ones who are lucky to have Betty. We're still chuckling over her racy "muffin" sketch on "Saturday Night Live" back in 2010 and the way she urged Jon Hamm to "back that mother up" at the Emmy Awards. And that's not even getting into all of her hilarious moments as the sweet but dim-witted Rose Nylund on "The Golden Girls."
PHOTOS: See the latest celebrity pictures to hit the Internet.
From her "SNL" double entendres to her hit Super Bowl ad, let us know: What was Betty White's funniest line ever?