Betty White Named Associated Press' Entertainer of the Year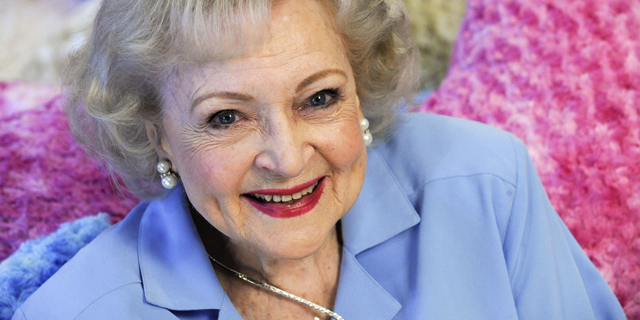 NEWYou can now listen to Fox News articles!
Betty White has been named The Associated Press' Entertainer of the Year.
The 88-year-old actress — who managed to boost the ratings of Saturday Night Live and set a TV Land record for her show Hot in Cleveland — beat out such competitors as cast of Glee, Conan O'Brien and James Cameron.
SAG nominations: Modern Family leads, Betty White still national treasure
"It's ridiculous," White said of the honor. "They haven't caught on to me, and I hope they never do."
The Golden Girls and Mary Tyler Moore Show star started 2010 with the acceptance of a lifetime achievement award from the Screen Actors Guild. Shortly after her award-winning Snickers Super Bowl commercial, more than 500,000 Facebook members supported White in a campaign urging SNL to make her a guest host.
"I thought I was so Californian and it's so New York-oriented that I would be like a fish out of water," said White, who turned down the offer three times in the past. "This time, my agent said, 'No, you've got to do it.' ... But I was scared to death."
White agreed to host the Mother's Day weekend episode featuring recent SNL alumna — it won her a seventh Emmy. The episode was watched by 12.1 million viewers — the biggest audience the show has had in several years.
Check out today's photo gallery
Besides her guest appearances on Community and The Middle, White also starred in the TV Land series Hot in Cleveland, which set a record for the network with nearly 5 million viewers. Originally, White signed up for only the pilot, but remained for its 10-episode first season. She recently earned a SAG nod for best actress in a comedy.
"It's been phenomenal, but everybody keeps congratulating me on my resurgence and my big comeback," she says. "I haven't been away, guys. I've been working steadily for the last 63 years."
View original Betty White Named Associated Press' Entertainer of the Year at TVGuide.com
Related Articles on TVGuide.com
Other Links From TVGuide.com